In reviewing 74 technology trends, ABI Research analysts identified 41 trends that will shape the technology market and 33 others that, although attracting vast amounts of speculation and commentary, are less likely to move the needle over the next twelve months.
In the IoT markets space, 2023 will be an excellent year for Energy Harvesting startups, but Printed Electronics will not reach the mass market – yet. This is the prediction from ABI Research analysts who together came up with 74 Technology Trends That Will—and Will Not—Shape 2023.
"War, inflation, political upheaval, energy shortages, and the ongoing fallout from a global pandemic are still creating a persistent sense of uncertainty says Stuart Carlaw, chief research officer at ABI Research.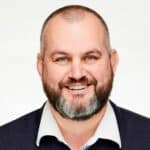 "Labour shortages, supply chain issues, falling consumer sentiment, and rising input costs are squeezing many markets. However, the common aspect between all of these is that technology can either be the anchor dragging down operations or the mainsail powering companies forward."

Stuart Carlaw
"The devil is in the detail of the how, who, what, and when of technology investment and implementation," he added.
A bumper year for IoT energy harvesting startups
Energy and batteries for the IoT will continue to be an important topic for 2023 and will become a more central consideration for IoT designers. In the past three years, energy harvesting companies for the IoT have started to proliferate.
During this time, these companies have all tended to be engineering experiments; however, many are reaching a stage when products are being commercialized at scale. In 2022, around US$110 million was invested in energy harvesting startups.
In 2023, this number will continue to grow with ever larger funding rounds, helping to scale the technologies and popularize the concepts of Massive IoT and Ambient IoT. As the technology approaches and production processes mature, semiconductor manufacturers' acquisition of energy harvesting companies is expected in the 2023 to 2024 period.
Printed Electronics will not happen in 2023
One of the most exciting areas of growth for the IoT will come from printed electronic designs. This has multiple components: conductive inks, metal etching, or Laser-Direct Structuring (LDS) for electronic circuit designs or developments in printed batteries.
Each of these will revolutionise what is possible from the IoT, enabling no-touch IoT embedded in various types of assets, such as envelopes or packages, at the production line, and at massive volumes.
The market is still in its infancy, and 2023 will not be the year when the industry is transformed; however, 2022 has given us some of the first glimpses into what new printing technologies could bring to the IoT, and as the market matures in the coming years, technology vendors and adopters should start assessing considering what position they want to occupy.