As digitalization becomes part of the business agenda for many companies, there is pressure on organizations to adopt emerging technologies, such as data analytics.
Across Southeast Asia, demand for analytics skills continue to rise as industries like banking and financial services, healthcare and manufacturers, delve deeper into analytics and cognitive technologies, all aiming to mine the promises of artificial intelligence.
However, as with many emerging technologies, the lack of readily available skill and know-how are hampering adoption for everyone, benefitting only those willing to pay top dollar for the much sought-after talent.
According to the 2019 Robert Half Salary Guide, digitization, automation and technology disruption are placing mounting pressure on companies to attract sought-after IT professionals. This shortage of IT talent is most acute in the areas of analytics and artificial intelligence.
Matthieu Imbert-Bouchard, Managing Director of Robert Half Singapore noted that Singapore's accelerating IT sector, combined with the city-state's aspiration to become a global and regional technology hub, is placing increasing pressure on employers contending with the limited supply of available IT candidates.
"The growing disconnect between the jobs required and the skills available means IT employers need to focus on becoming more responsive to economic and digital transformation – which can be achieved through hiring staff with the right skillsets," said Imbert-Bourchard.
A view echoed by Melissa Lau, Associate Director of Robert Half Hong Kong who noted that technology is rapidly and continuously evolving. She believed that education systems and institutions play a key role, not just to guarantee a continuous influx of skilled IT professionals into the employment market, but also to help upskill existing staff.
"A comprehensive approach where educational institutions work in conjunction with the wider business community and potentially supported by government initiatives is key to successfully overcoming the talent shortage. IT professionals should also take the opportunities to invest in themselves with professional development training to stay competitive," Lau added.
This disconnect is an area that TIBCO Software has identified as well. It has partnered with Singapore Polytechnic to offer a 2-day course on advanced analytics tools, its applications and uses, and how to get the most from the industrial data presented by these tools.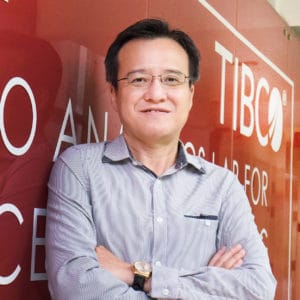 "We recognize the need to create programmes that provide a balance of academic learning and industry needs. Academic-industry partnerships such as those with TIBCO Software take work-integrated learning to the next level by deliberately aligning industry needs and experience to the academic curriculum to provide learnings that are grounded in real-world requirements," said Toh Ser Khoon (photo right), Director, School of Electrical & Electronic Engineering, Singapore Polytechnic.
Students taking up the course will be introduced to several predictive analysis models, streaming data analysis, as well as industrial applications and use cases to help them translate technology principles with real-world business applications.
The Economic Development Board estimates that the data analytics industry contributes at least S$1 billion each year to the local economy. With the value of regional big data and business analytics services is projected to reach S$37 billion by 2022.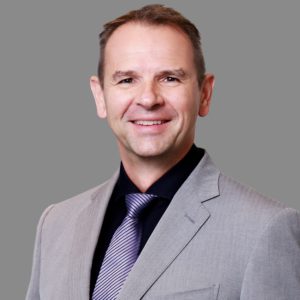 "The onus is on all parties to contribute to creating and nurturing the next generation of IT professionals equipped with emerging technologies know-how like analytics able to deftly apply these to solve real-world business problems," said Erich Gerber (photo left), SVP, EMEA & APJ, TIBCO Software.
This course focuses on how industry professionals, especially those in the manufacturing and logistics sector, can harness the power of data analytics to analyse the industrial data presented to them.
It equips participants with the knowledge on a range of data analysis tools and also the skills to apply these tools on industrial data. Participants will learn to develop efficient models for predictive data analysis and to apply the trained models on offline data and on streaming data to generate automated alerts.
The data analytics industry contributes at least S$1bn to the local economy each year. Data analytics is one of the key skills required in the wake of Industry 4.0. It is an emerging area with massive growth potential.
Still ways to go
Fred Giron, VP and Research Director at Forrester, commended the effort of academia and government to fill the void. However much still needs to be done and it will take years for some of these efforts to take fruition.
"Firms will also have to play an active role in training and reskilling their employees. In particular, HR departments need to step up to the challenge and help their organizations identify the skills gaps today and in the future and help build learning and development programs that will prepare them for the future of work," he concluded.
Echoing this sentiment, Gerber added: "Collaborating between the parties will mitigate the widening gap and everyone losing out. For our part, we will continue to work with forward-thinking academia to develop courses and programmes that will align to what the industry needs today and into the future."