Geek+ and  Engero have deployed a fleet of the latter's moving robots to create a smart, unmanned cold chain warehouse in the port of Tianjin, which has seen improvements such as  35% in storage, 42% in handling efficiency, and to 99.99% in handling accuracy.
The new facility at the port is touted to be the world's first fully-automated cold chain port warehouse, providing low-temperature warehousing and other services in an area of over 30,000 square meters.
As the gateway to Beijing, Tianjin port is one of the busiest hub for China's massive import and export businesses and it is the first stop in China's cold chain logistics network.
"Geek+ will continue to work together with Engero to implement its innovative technology to extend this new industry benchmark to further cold chain logistics providers," said Geek+ in a press statement. "Our highly flexible autonomous mobile robots and advanced algorithm strategies are the twin engines driving the improvement and modernization of cold chain warehouse."
Engero specialises in smart logistics and integrated solutions that help companies to improve efficiency, reduce costs, and improve management through automation and smart technologies. Engero conducts business throughout China.
Manual operations is not suited to cold chain logistics
According to Geek+, the extreme conditions in cold chain logistics is not well-suited for manual operations. Geek+'s AMR (autonomous mobile robots), on the other hand, can stably operate at low temperatures 24 hours a day, seven days a week, reducing the need for people to endure extreme, unpleasant working conditions.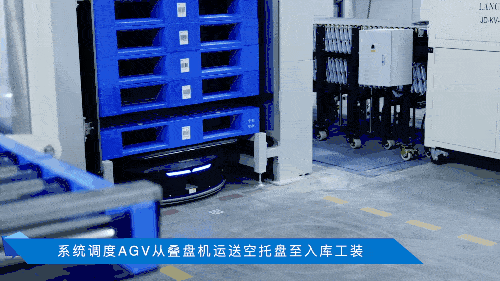 "A further benefit of robotic automation of cold chain logistics is a reduction in risks to workers' health and goods safety. Upon arrival in the port, goods requiring cold chain storage are carried by Geek+'s MP1000R moving robots to the depot area for customs inspection and disinfection, before entering the storage area for further processing and distribution," the company said.
Within the warehouse, Geek+ robots interact and collaborate with different intelligent devices to handle the whole logistics process. Indeed, the robots autonomously handle all aspects of warehouse operations from pallet scheduling to packing. Furthermore, Geek+ MP1000Rs distribute goods automatically to the conveyor line for inspection.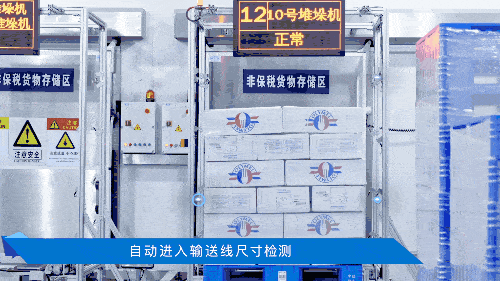 AI algorithms optimise the robots' routes with intelligent queuing strategies to avoid traffic jams in narrow passages and drive efficient cluster scheduling, according to Geek+.
"360° laser obstacle avoidance and omni-directional sensing allows the MP1000Rs to navigate in narrow aisles, maximising storage space density and further ensuring worker safety. The robot's self-rotating jack allows for great flexibility with minimal space occupied when moving pallets, meaning that warehouses can be upgraded with a minimum of fuss," the company said.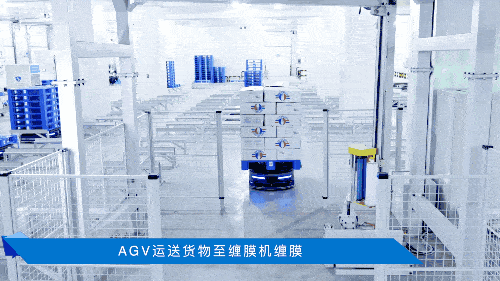 Artificial intelligence is seamlessly integrated into the warehouse control system and oversees the operations of the whole fleet.
The warehouse operates under the "cloud warehouse" management mode and all process data can be traced. This enables centralised inventory management, online billing, and real-time information flows, which greatly improve efficiency and makes it easy to track the whole process.