Innovation. Intelligence. New technological capabilities. This is what's in store for enterprises looking beyond traditional connectivity and turning to private wireless networks to accelerate digital transformation.
Wireless networks are a key foundation for businesses and essential to the IT infrastructure of their systems. But they've been mistaken as mere operational technologies for too long. Today, they're enabling real-time insights and changing the connectivity game.
Usage is growing exponentially, and in Asia-Pacific, industries including manufacturing, logistics and transportation and healthcare will present the biggest opportunities for private 5G networks. According to some reports, out of all the potential deployments, these three industries are expected to account for over 60% in 2025.
For those still considering a private network option, untapped potential awaits. Private wireless networks offer greater control and security, while also acting as conduits for data that enables AI and ML.
This technology provides high-speed coverage across large industrial settings, boosts worker safety and productivity, increases business efficiencies, and enables a wide range of new capabilities including augmented reality applications, autonomously guided vehicles, precision robotics, and the ability to generate real-time actionable data to make better-informed business decisions. 
And when it comes to the future of private wireless networks, the opportunities to create value are just beginning.
The potential of private networks
Traditional Wi-Fi for connectivity was largely reliant on collaboration with service providers. A private network, on the other hand, is one built on spectrum frequencies reserved exclusively for a customer environment that uses technology leased from a carrier or another spectrum owner, such as a government.
Private networks allow businesses to gain independence from telecom service providers and take full control over managing their networks. They can determine exactly what can connect to the network and how. It's even possible to set usage policies around what a device can access once it's on a private network.
Going down this route not only gives companies the control they need to adapt their network for their individual use but is also a cost-effective solution. When it comes to savings, the total cost of ownership (TCO) of private networks is considerably lower than traditional wireless networks and enables enterprises to better prioritise operational costs and remain agile with faster deployment of applications.
Private networks can be especially useful for industrial environments where Wi-Fi connectivity may be spotty and difficult to deploy. They help solve the problem of black spots, for example, where the signal is too weak or unstable to maintain connectivity.
Black spots can be caused by interference, physical obstruction, and distance — all issues private networks seek to alleviate. As such, they can be extremely valuable specifically around industrial settings that have highly reflective environments or sites that are difficult to reach with traditional networking infrastructures.
Private networks also provide substantial security benefits. They allow organisations to apply more advanced measures, including SIM-based authentication methods and strong air interface ciphering. They enable the allocation of security roles by devices, making it easier for businesses to control their systems and stay secure.
These wireless environments and the devices they control represent critical functions. Therefore, any attempt from malicious actors to interfere or sabotage needs to be dealt with with a robust security system, which can only be attained through a private wireless network.
Private networks in action
When it comes to application, some of the customers we've worked with have demonstrated the benefits of implementing private networks. For example, Dow Chemical, a multinational materials science company with multiple presences in ASEAN, recently undertook its journey to deploy a private network.
The organisation has been digitally transforming its manufacturing operations for more than a decade, and one of the primary issues this transformation aimed to solve was improving and streamlining the process of operations and maintenance tasks.
Dow Chemical wanted to ensure that the necessary information was available and at the fingertips of the front-line professionals, for them to interact, collaborate, and solve problems with precision and promptly. Ultimately the goal was to enable operations teams to work more efficiently and safely, whilst increasing plant productivity and reliability.
Initially starting with a proof-of-concept, in 12 months, Dow worked together with Kyndryl and Nokia to fully deploy and scale a private wireless and edge network at the largest integrated chemical manufacturing complex in the Western Hemisphere, spanning over one million square feet.
The real-time digital transformation enabled augmented reality applications, remote audio and video collaboration, real-time smart procedures, on-site personnel tracking, better worker safety, and vehicle telematics.
Given ASEAN's status as one of the world's top suppliers of raw mineral and metal products, this makes it a prime candidate for the implementation of 5G networks. The high bandwidth and low latency of 5G will enable the delivery of new services that were previously unattainable.
Similar to Dow's experience, 5G has the potential to open up a new level of automation, operational efficiencies, and sustainable growth for ASEAN's organisations by unleashing the untapped power of AI, data analytics, IoT and cloud computing.
Partnership for success
Despite the benefits private networks can provide, technology leaders are sometimes reluctant to adopt private 5G networks. Some misconceptions installing private 5G networks will require an overhaul of a company's existing digital infrastructure, disrupt operations, or there may be a knowledge gap about the availability of spectrums and the benefits of 5G private networks.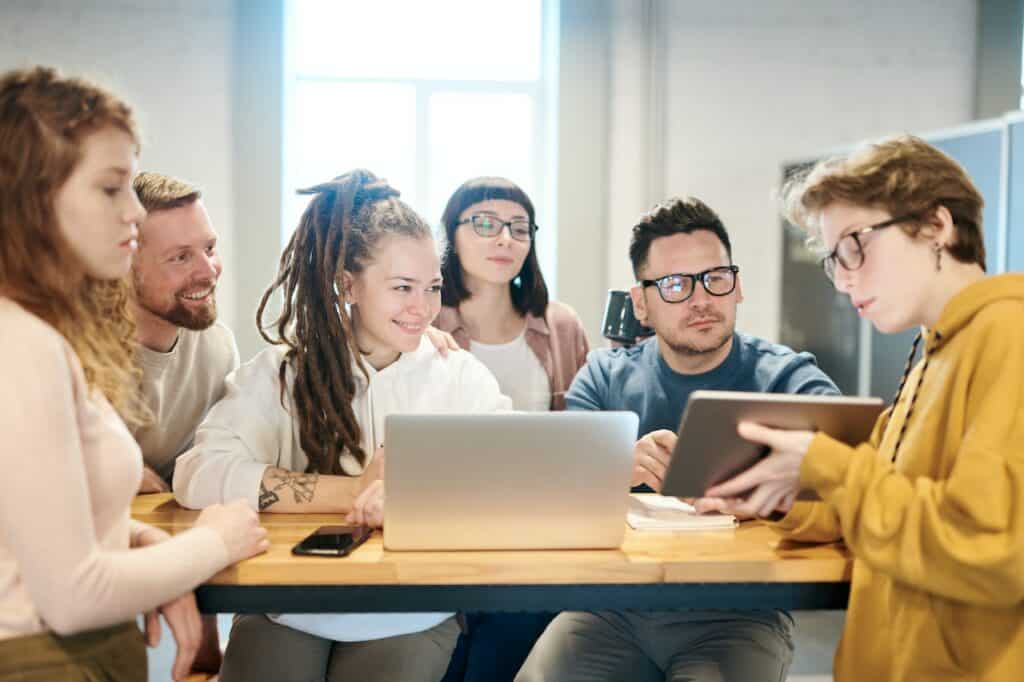 To ensure wider and seamless adoption across industries, enterprises must understand the spectrum they're going to use and match it to the technologies they're going to deploy. They should select a partner who understands how to secure the spectrum in the country, as well as how to integrate with the local area network, wide area network and the public cloud, so the data can be transferred and analysed.
Select a trusted and informed partner to help secure the right spectrum, as industries are often unaware of what's available to them. A good partner will guide the organisation in finding what is available and works for them.
The future of intelligent networking
While there are certainly challenges associated with deploying wireless solutions, it's a critical technology for driving digital transformation and a catalyst for business growth. As advanced wireless technologies such as Wi-Fi 6 continue to develop, we should also expect a rise in hybrid approaches to connectivity. A one-size-fits-all solution just won't work.
As the number of connected devices in the industrial environment continues to increase, it will be paramount for ASEAN organisations to deploy private 5G networks to drive insights from their vast amount of data.
Private wireless networks will prevail across industries and become an integral part of enterprise infrastructure. In the next five years, as organisations look back and reflect, they'll realise the gains from tapping into the potential of private wireless networks.