Like many wireless communication standards today, those specifically intended to support the Internet of things (IoT) are still under development. The situation is even more so for industrial IoT (IIoT) applications, where many deployments are still in the early stage, particularly when it comes to standards like NB-IoT and LTE CAT-M1.
Granted, in areas like IT (internet technology) and OT (operational technology), where standard groups have long operated, standards are well developed and adopted, but at the same time, the standards and frameworks for machine-to-machine (M2M) communication and IoT are still being worked on.
Ongoing challenges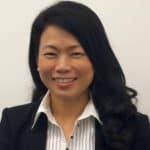 Huei Sin Ee, Vice President And General Manager of General Electronics Measurement Solutions at Keysight Technologies noted that one of the biggest challenges of developing IIoT standards is ensuring the interoperability of different IoT devices across a diverse set of applications and different kinds of communication networks.
She added that another for implementation is integrating legacy devices and applications with new devices and technologies since older systems weren't originally designed to communicate with other applications or systems.
Despite these challenges, many industrial customers are still keen to implement the IIoT since the potential benefits of this technology—such as automation and actionable business intelligence for the factory floor—is evident.
Standard bodies like Industrial Internet Consortium (IIC), Object Management Group (OMG), and OneM2M are working together to set the standards and frameworks for machine-to-machine (M2M) communication and IoT.
There have even been discussions about making the IoT standard an open standard, to expand the innovation, leverage from existing skillsets and integrate with new technology on the manufacturing floor.
"Whether or not that happens in the future, the real challenge for modern manufacturers will remain on how to connect existing systems to the IoT while also preparing for future expansions," Ee commented.
Impact of 5G on IoT
These days there's a great deal of hype around 5G. While it certainly can't be everything to everyone, there are a few distinct capabilities it offers, not the least of which is massive IoT for billions of devices and ultra-low latency and increased reliability for mission-critical IoT applications.
"These capabilities make it ideal for everything from industrial automation and smart grids to Healthcare IoT. But the impact of 5G on IoT goes beyond just connecting devices to the IoT. Thanks to 5G's high density, low cost and long-range, it will also expand the scope of IoT devices, improve their ability to operate efficiently, and accelerate their adoption," added Keysight's Ee.
Additionally, 5G represents a fundamental shift in communication network architectures. And as such, it will expand the already pivotal role of cellular connectivity in the deployment of IoT applications.
According to Ee: "There are various ways in which a 5G mobile network can support the deployment of advanced IoT applications. With a high network speed of about 10-20 Gbps, for example, 5G enables fast transmission of massive amounts of data between connected IoT devices and allows for new capabilities and features that make use of that data."
Business applications of Industrial IoT in Asia-Pacific
While many around the world are still assessing how best to implement the IIoT in the most effective, reliable and secure manner possible, several countries in Asia-Pacific are leading the way, having already developed and built out their IIoT capability.
She cited the example of China with the rapid development of its manufacturing sector. "With so much competition, some players have pursued the IIoT as a means to gain much-needed efficiency and a leg up on competitors. The increasing sophistication of China's manufacturing sector has led to the need for more technologically astute logistics providers and will eventually lead to the rise in its e-commerce industry. Several key players have already implemented a fully automated warehouse that ensures products are shipped from warehouse to recipient with a high level of efficiency," said Keysight's Ee.
Singapore is another country in Asia-Pacific that is embracing digital and IIoT technologies as a means of improving the lives of its citizens. Named the "Smart City of 2018" at last year's Smart City Expo World Congress, Singapore is widely recognized for its projects in urban innovation and transformation industry. The government has played a vital role in developing solutions, from dynamic public bus routing algorithms to predictive analytics for water pipe leaks.
The IoT and IIoT promise incredible improvements in everything from enterprise productivity to increased wellbeing of populations in smart cities. Yet, despite its potential, the adoption rate is still slow for many countries in Asia-Pacific and around the world.
Ee concluded that while plenty of organizations acknowledge and appreciate the potential benefits of the IIoT, many are still in the midst of assessing how best to implement it in the most effective and secure manner.
"Others are waiting for full 5G deployment and standards to ensure they can leverage the IIoT to its fullest potential and with the least amount of risk."