Thailand's mobile telco operator dtac has deployed a proof-of-concept (POC) 5G Private Network as it seeks to provide the robust infrastructure necessary for Thai businesses to run new digital applications using technologies such as artificial intelligence (AI) and IoT.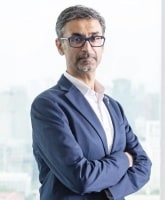 Rajiv Bawa, chief business officer at dtac, pointed out that 5G Private Networks can unlock the potential of Thailand's businesses embracing digital transformation.
"This is especially true in the post-Covid-19 economy in which the deployment of IoT applications, automation, and edge computing are critical for businesses' recovery and resilience. The key benefit of a private network is that it can be custom-built for specific use cases for each corporation. In particular, we see fantastic potential in vertical industries such as manufacturing, automotive assembly, shipping, logistics, public health, and agriculture."
He added 5G Private Networks also support advanced requirements for digital transformation and automated manufacturing requiring ultra-high data transfer speeds or near-zero latencies – citing IoT, robots and manufacturing automation as the most significant use cases that require machine-critical performance and security.
"Not only can 5G Private Networks lift the corporate infrastructure by enabling high performance, but they are also shielded from public network threats of attacks from hackers who may otherwise use a public network to breach into corporate data or IoT devices," Bawa said.
Collaboration with AWS
The mobile operator is working with AWS on this POC deployment at the latter's corporate headquarters at dtac House, where a new real-time, AI-based video analytics solution – co-developed with AWS – is now running on the 5G private network.
The AI-based video analytics solution is designed to demonstrate how private networks can enable smart solutions for the new normal with an automated system designed to ensure social distancing, The solution features a smart camera that can analyse distances among individuals in real-time to detect breaches of social distancing rules. It covers COVID-19 use cases such as PPE( personal protective equipment) compliance, intrusion detection, people occupancy and physical distancing.
The solution uses 5G dtac's 5G Private Network and AWS Snowball Edge, a device with on-board storage and compute power for select AWS capabilities. AWS Snowball Edge can do local processing and edge-computing workloads in addition to transferring data between local environments and AWS.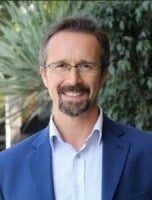 "We are excited to be working with dtac to launch a brand new service that takes advantage of 5G and edge cloud computing to deliver industry specific low latency use cases," said Fabio Cerone, managing director of the telco business unit for Europe, the Middle East and Africa at AWS.
He added: "By providing edge cloud infrastructure that moves data processing close to where data is, we will allow customers to take advantage of use cases based on AI and ML running inference at the edge. We look forward to deepen our collaboration with dtac and continue to drive innovation and enhance customer experience."
Two types of 5G Private Networks
5G Private Networks can power mission-critical systems that require ultra-high reliability, ultra-low latency, 99.999 percent availability, and very high security. When integrated with edge-computing capabilities, private networks can provide customers with a scalable, customisable platform to take advantage of developments in new generation technologies.
Dtac has two types of 5G Private Networks. The first one is a standalone private network, with network hardware that  includes edge computing operating on 26 GHz 5G and is not connected to a public network. Optimal data transfer performance is assured due to an exclusive corporate network with low latency, superior security, and isolated data traffic.
The second type is a hybrid private network. 5G and 4G connectivity are combined with base stations installed within the corporation and a public radio access network (RAN). Data processing is isolated within the corporate edge computing but can be stored in hyperscale data centres with superior security.
Apart from its collaboration with AWS, dtac is also working closely with other strategic partners, such as Telenor. In Europe, Telenor has been deploying private networks for various use cases including security, healthcare, retailing, and robots. dtac is benefiting from Telenor's expertise. dtac currently holds a 5G license with a 26 GHz spectrum which supports 5G Private Network services for all corporate customer requirements.