Video surveillance revenue models are evolving as customers search for advanced data storage and video analytics services. ABI Research says customers will increasingly demand scalable data-centric solutions, creating ample opportunity for cloud providers and driving global cloud data and analytics services revenue in the video surveillance market to US$25 billion in 2030.
"The video surveillance market is experiencing a transformation as more cloud video surveillance systems emerge, diversifying a market that capital expenditure costs have historically dominated," says Lizzie Stokes, IoT networks & services analyst at ABI Research.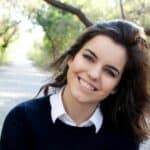 "Enterprise companies, lines of business, and small and medium enterprises (SMEs) are looking to take advantage of surveillance insights and are searching for new storage and analytics service models to ease implementation, drive faster time to market, lower costs, and improve ROI."

Lizzie Stokes
According to ABI Research, high upfront on-premises installation and integration costs traditionally drove video surveillance market service revenue. Professional services revenue dominated the market, facilitated by System Integrators (SIs) who often design and install customers' surveillance systems.
Market trends
However, two prominent market trends have led video surveillance users to divert investments away from new camera deployments to cloud data services.
Stokes explains that as video resolutions have improved, data loads have become heavier and more costly to store. At the same time, regulation is driving more firms to save their video footage.
Stokes says these market dynamics have created a demand for scalable and cost-effective cloud data storage solutions.
The other trend she observes has to do with video surveillance users increasingly viewing video data as untapped business intelligence.
"Video surveillance cameras are already tracking employee behaviour, observing customer actions, and monitoring goods as they journey through the supply chain and the factory floor. Many video surveillance users—enterprises and SMEs—are searching for streamlined cloud video analytics services to mine raw video data for operational insights," she adds.
Video Surveillance-as-a-Service (VSaaS) companies are responding to these market trends, offering cloud data storage, cloud video analytics, and Software-as-a-Service (SaaS) applications that produce vertical-specific insights.
New customer demand will eventually diversify the market's revenue structures, with more customers paying for video surveillance services through recurring fees. Traditional video surveillance companies providing on-premises and cloud offerings include Honeywell, Milestone Systems, and Bosch. Newer companies featuring cloud video surveillance services include Verkada, Eagle Eye Networks, and Wasabi Technologies.
"VSaaS vendors are redefining how video surveillance can be offered and deployed," Stokes concludes. "As video analytics applications expand and video data in the market explodes, new video surveillance companies have the opportunity to disrupt the market's traditional revenue structure."
Early stages
Sunny Chua, Wasabi Technologies' general manager for Singapore, acknowledges that the transition to the cloud for video surveillance is still in the early stages but certainly picking up speed. He points to the 5G deployment across the region as facilitating the use of intelligent video surveillance devices as well as advanced analytics at the edge.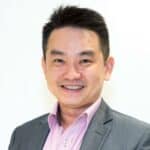 "The ability for these smart cameras to relay information back in real-time is contributing to innovative use cases in digitally advanced markets like Singapore, such as live footage used complementarily with 3D mapping technology to provide live insights on crowd management and weapon detection via virtual patrols," he elaborated.
Another area where he sees an opportunity for VSaaS is smart cities where spending in the region is expected to more than double between 2023 and 2028 to reach US$42 billion.
"Intelligent video surveillance is an especially important part of the puzzle in smart city development - enabling everything from smart traffic management to furthering sustainability ambitions by providing predictive insights on facilities utilisation in buildings," added Chua.
He believes these ongoing digital developments will ultimately drive workflow modernisation and transformation. "This makes Asia a ripe ground for VSaaS providers that can offer domain-specific services for the deep and reliable automation that a digital era demands while expediting the transition and minimising risks," he concluded.