SPTel has launched Singapore's first sensor network powered by LoRaWAN. The SPTel Sensor Network allows authenticated sensor devices to wirelessly connect to its secure IoT-as-a-service platform and backhaul connectivity.
Instead of investing to build their own network, businesses and IoT solution providers can now connect to this network with ease, speed and cost efficiency, which was not possible previously. Data collected from LoRaWAN sensors can be sent for analysis to automate manual processes, enable predictive maintenance, increase productivity, and improve overall operational efficiency.
Dubbed the first-of-its-kind network built and marketed as national-scale enabled, the LoRaWAN gateways will use solar power thereby delivering on what SPTel claims as a cost-efficient and fast-to-deploy solution.
Why LoRaWAN
The LoRaWAN is a long-range, bi-directional communication protocol with very low power consumption. This makes it a highly sustainable solution for the long-term deployment of sensors and a boost to scale massive deployment of potential smart solutions quickly such as asset tracking, street lighting, waste management, water level and flood management, air quality control and rodent monitoring system in hawker centres and wet markets which enable targeted and effective pest control.
These are but some of the use cases which will herald not only a new era of business management efficiency in environment and building management but also improve citizens' lives in the areas of public health and services.
SPTel's Sensor Network coverage currently extends to more than 70% of heartlands, 42% of hawker centres, and 52% of town councils, and will continue to expand to meet the growing needs of partners and customers.   
According to SPTel CEO, Titus Yong the SPTel Sensor Network is a great leap towards a comprehensive and reliable offering for IoT solution providers. Businesses can tap on this ready infrastructure to jumpstart their IoT applications in a fast, flexible, and affordable manner.
"With the assurance that gateways are implemented on ultra-secure critical infrastructure locally and on a robust end-to-end IoT-as-a-Service platform, there is peace of mind over data sovereignty and security," he asserts.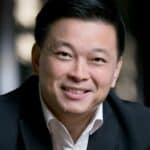 "Businesses and government agencies can focus on ramping up their digitalisation efforts towards IoT adoption nationwide. Besides being another step forward in our digital roadmap, this new solution places us in a strong position to capture growth opportunities from growing IoT demands."

Titus Yong