Hong Kong-based AI company, SenseTime recently launched its Smart Hospital Solution – a full-stack solution to facilitate the digital and intelligent transformation of hospitals and reshape the future landscape of healthcare.

Speaking at the 2022 World Artificial Intelligence Conference (WAIC), Dr Zhang Shaoting, vice president and president of smart health business at SenseTime, introduced SenseTime's comprehensive Smart Hospital Solution by depicting how the future healthcare landscape brings better patient experience, combined with real cases: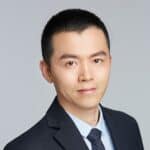 "Through conversations with the intelligent chatbot on a mobile phone, the patient was able to receive a recommendation for the most suitable department or doctor, as well as a complete appointment at home; after arriving at the hospital, the patient was able to follow the AR navigation function which indicated the best route and arrived at the destination without any hassles."

Dr Zhang Shaoting
Based on deep learning algorithms, the AI diagnostic assistance software helps doctors quickly detect lesions, analyse the patient's conditions, and plan for future treatments. Doctors can also simulate and assess a surgical plan through 3D visualized models, to better communicate with patients and their families.
The regional-level medical collaborative platform connects experts from different cities to discuss the case, analyse surgical difficulties and optimize treatment plans. During the rehabilitation phase, doctors can keep close track of patients' conditions through intelligent follow-up and management systems.
Putting the smart in healthcare
Smart Hospital Solution has the capability to upgrade a hospital's facilities with fully digitalised and intelligent processes including contactless temperature sensors and verification devices at entrances, effectively ensuring the safety and order of hospital admission.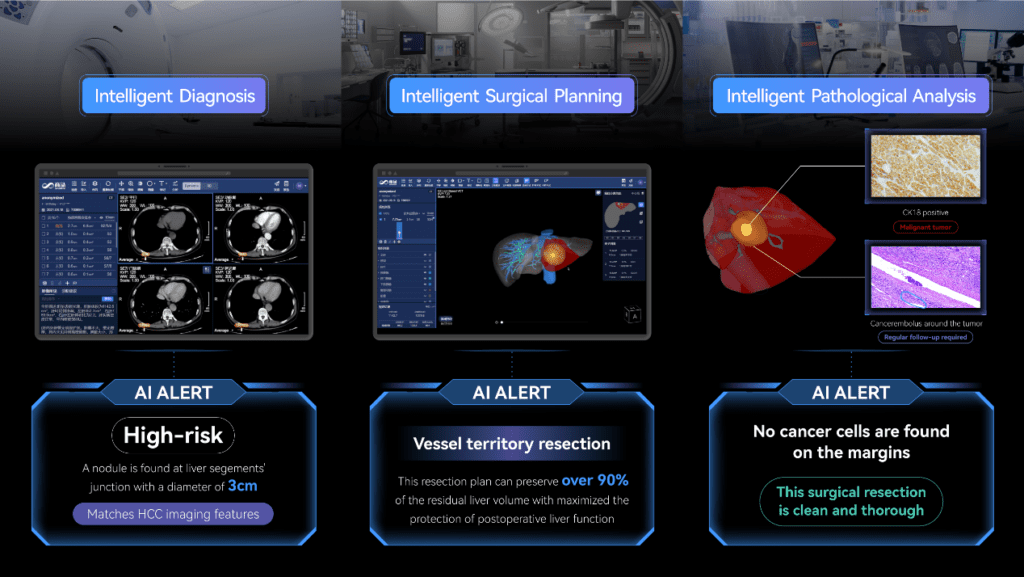 The possibilities
Adhering to the "patient-centric, quality first" mission, SenseTime's Smart Hospital Solution is designed to promote a new mode of healthcare and enhance various healthcare scenarios by providing the following services:
For medical professionals, the SenseCare Smart Health Platform provides high-performance clinical assistance covering multiple medical imaging modalities and body parts.
For patients, the Smart Outpatient Assistant simplifies outpatient procedures and communication processes to reduce waiting time and optimise the patient experience.
For hospital operators, the Smart Hospital Operation and Management service provides comprehensive digital and intelligent solutions for managing patients, hospital staff, space, and facilities.
For researchers, the Intelligent Clinical Research Platform provides a platform to accelerate innovation, elevate research efficiency and facilitate R&D projects across different research institutions.
For regional-level medical alliances, the Smart Medical Cloud Platform enables a more convenient and flexible remote diagnosis and patient referral to optimize the allocation of medical resources in the region. In addition, it also facilitates collaboration between hospitals of an alliance, making high-quality medical resources more accessible in grassroots healthcare institutions.
Actual use cases
Ruijin Hospital (one of China's most prominent hospitals): Its Pathology department has deployed the SenseCare Smart Health Platform to improve the efficiency and accuracy of diagnosis and treatment planning by doctors, and facilitate remote diagnosis across different branches
Qingdao West Coast New Area (China's State-level new area): Deployed the SenseCare Smart Health Platform and the Smart Medical Cloud Platform to promote AI-enabled processing and interpretation of medical images at the regional level, contributing to the construction of a hierarchical medical treatment system and facilitating the allocation of regional medical resources
Xinhua Hospital (a leading hospital in China): Deployed the Smart Outpatient Assistant to streamline outpatient procedures and optimize patients' experience
Xiangya Hospital (one of the earliest Western hospitals in China): Deployed the Intelligent Clinical Research Platform to accelerate innovation, elevate research efficiency and facilitate R&D projects, especially for multicenter research
Kiang Wu Hospital in Macau (one of the largest and oldest hospitals in Macau): Deployed the SenseCare Smart Health Platform to elevate clinical efficiency and accuracy for the Radiology department