Public hospitals' accident and emergency (A&E) are typically characterised by long queues while private clinics have limited operating hours. In more remote locations, basic medical aid is almost non-existent. These conditions may soon be coming to an end – at least for Singapore.
"When we explored solutions for the community at Singapore University of Technology and Design (SUTD), our common desire was for a technology and design-rich approach in serving the students, staff, and residents round the clock," said Dr Eric Chiam, CEO of Minmed Group.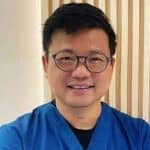 "We pushed beyond current definitions of telehealth and wanted consultation, assessment and dispensing to occur in one neat episode. The remote monitoring tools and the vending machine allowed us to do so. This opens the way for us to serve remote and nearshore locations with more optimal use of resources."

Dr Eric Chiam
The Minmed Telemedicine Clinic leverages on SmartRx technology to offer staff, students, and nearby residents teleconsultation with Minmed doctors, along with prescription drug dispensing services round-the-clock.
What's in the pod
The clinic comprises two sections, and patients will first enter a private consultation pod for their virtual consultation with a Minmed Doctor through the Minmed Connect app. The pod is also equipped with vital signs monitoring capabilities which include measuring the patient's height and weight, temperature, heart rate, blood oxygen, and blood pressure through various sensors. Once the consultation has been completed, the required medication will be prescribed remotely by the doctor.
Following, the patient will exit the pod and can immediately collect their prescription medication from the drug dispensing machine (located just beside the private consultation pod) by keying in a unique six-digit security code provided through the Minmed Connect app into the machine's panel.
This is to add safety and security in the dispensing of prescribed drugs. The drug dispensing machine will then, in real-time, automatically label each pack of medicine with the patient's name, drug name and instruction for use, and dispense them for the patient.
To ensure that the machine has enough stock of medicine, doctors have a real-time view of what is available in inventory through a back-end portal and will be alerted if a certain drug is running low in supply. Medical certificates will also be issued digitally and can be accessed through the Minmed Connect app.
This seamless process ensures patients obtain real-time consultation, prescription, and on-demand medication collection. Patients of the Telemedicine Clinic can complete their visits up to five times faster compared to seeing a doctor and getting prescriptions at a physical clinic, accounting for an estimated two hours in savings.
Currently, teleconsultation with doctors is available on different platforms, but the delivery time of medicine can potentially take between three to five hours, slowing down a patient's recovery process. Real-time consultation, prescription and medicine collection at the Telemedicine Clinic immediately addresses the needs of patients looking to recover from their conditions.
"Minmed wants to better serve their patients in SUTD with on-demand healthcare, and we have the technology, platform and experience for them to achieve this goal. The vision fell in line, and thus the collaboration," said Tong Ping Heng, managing director at SmartRx.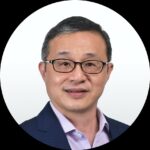 "As a company, Minmed provides progressive healthcare with their teleconsultation services, SUTD is a progressive school with tech-savvy staff and students, and we are technology innovators with solutions for improving overall healthcare provision to the masses. This clinic fits everyone's mission, will be the first for many, and be the first of many."

Tong Ping Heng
Serving the community
The Telemedicine Clinic is also open to the public, and nearby residents will benefit from having a new clinic, available 24/7, in the proximity of their homes. This falls in line with the nation's Healthier SG goal of decentralising care from hospital to home, allowing the population to take more ownership of their health.
"We hope that in introducing this Telemedicine Clinic, we will be bringing healthcare support closer to residents, as well as reducing travel and waiting time for doctor's consultation and medication when they are unwell," Tong concluded.