Another 2,000 single-person households in Seoul will be added to the smart plug program, which uses  Internet of Things (IoT) to monitor the well-being of elderly people living alone and prevent a lonely death, according to an announcement made yesterday by local city officials.
The program involves the installation of a monitoring device that plugged into an electrical outlet in the house. The device measures the amount of electricity consumed by connected home appliances such as television and microwave.
"We will take care of socially isolated households by installing smart plugs that allow us to regularly monitor and provide emergency treatment for households at risk of lonely death," Seoul official Ahn Hyun-min said in a statement.
Established by the Seoul City Government in October 2021, the smart plug program addresses the growing number of elderly people living by themselves. When the device detects lower power consumption, it triggers an alert for the city's social welfare officials to visit the house and inquire about the person's safety.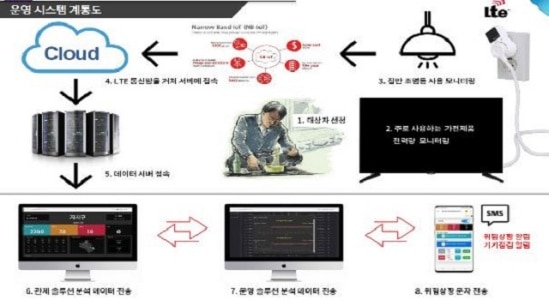 During its initial roll out seven months ago, a little over 2,700 households were enrolled into the program. A total of 154 emergency cases were detected and taken care of during this period. Most cases involved either people in poor health because of alcohol abuse or those with restricted movement in need of aid or those who cannot feed themselves.
For the expanded smart plug program, the Seoul City Government will select vulnerable household in 25 districts and the elderly living alone will be given priority.
South Korea has a growing number of single-person households. According to the country's national statistics office, the number has reached 6.64 million in 2020, representing nearly 32% of the total households. About 1.6 million of these single households are aged 65 or older.
According to data released by the national statistics office in 2021, the number of South Korea's single-person households reached 6.64 million in 2020, accounting for 31.7 percent of total households. Some 50% of them were in their 40s. About 1.6 million are single households aged 65 or older. Some 43% of people who died of a lonely death in 2019 were elderly.