DexCom, which delivers continuous glucose monitoring (CGM) products, has developed a small wearable sensor designed to help people with diabetes say goodbye to traditional fingerpricks when monitoring their blood sugar level.
The  new Dexcom G6 CGM system uses a small wearable sensor and transmitter to measure and send real-time glucose values wirelessly to a compatible smart device or receiver, eliminating the need for painful fingerpricks.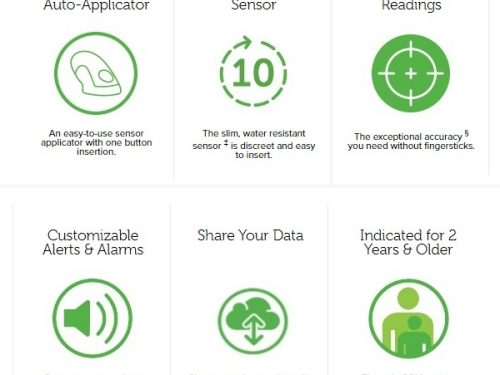 Dexcom CGM also displays trend arrows to show the speed and direction glucose levels are heading, making in-the-moment treatment decisions easier and helping people with diabetes avoid potentially dangerous high or low glucose events.
It has these three components:
Simple Auto-Applicator - a one-touch applicator easily inserts a small sensor just beneath the skin.
Sensor and Transmitter - a slim sensor continuously measures glucose levels just beneath the skin and sends data wirelessly to a display device through a transmitter.
Display Device - An Apple or Android compatible smart device or touch screen receiver† displays real-time glucose data.
The company will unveil the new CGM device in its first Super Bowl commercial this Sunday (February 7) featuring American singer Nick Jonas, who was diagnosed with Type 1 diabetes at age 13.
"Too many people with diabetes suffer through painful, antiquated fingerpricks because they don't know a better way exists," said Jonas. "It means so much to me to bring this message of awareness and the need for improved CGM access to as many people with diabetes as possible."
As COVID-19 persists, Super Bowl parties are expected to look very different this year. For people with diabetes, a group at higher risk of COVID-19-related complications, social distancing and avoiding large gatherings is especially important. To help people feel less isolated on Super Bowl Sunday, Dexcom is giving fans the opportunity to "watch the game" with Nick Jonas through an interactive augmented reality experience.
"We are very excited to partner with Nick to shed light on technology that we know can significantly improve the lives of people with diabetes," said Chad Patterson, senior vice president of global marketing for Dexcom. "People with diabetes deserve the best care, so along with leading diabetes advocacy groups, healthcare professionals and payers we are trying to increase awareness and improve access for CGM."