SenseTime and the West China Hospital of Sichuan University (WCHSCU) have launched a joint lab in Sichuan, China to fill the talent gap in medical researchers and professionals who are well versed in artificial intelligence (AI).
The WCHSCU , known for its strong medical resources and top-notch research team, will collaborate with SenseTime by leveraging its industry-leading AI technology and AI education expertise to bring more targeted talent development schemes.
Under the collaborative framework, which aims to integrate the industry, academia, research, and medicine, the two parties are dedicated to nurturing the next generation of AI healthcare talents in a structured and systematic way.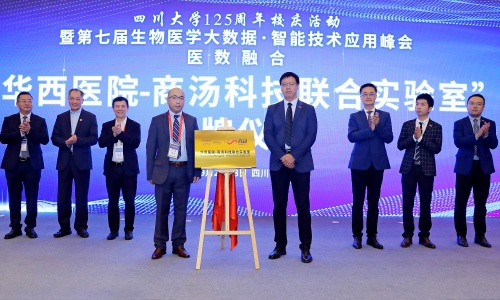 The joint lab located the university's West China Biomedical Big Data Center was opened recently during the 7th Conference on Biochemical Big Data and Artificial Intelligence, which coincided with the 125th anniversary of the Sichuan University.
"Leading hospitals and industry players should work together to bolster AI healthcare development. We are glad that the lab links the top-notch clinical teams of West China Hospital with SenseTime's leading AI capabilities and valuable industry experience. We believe this will lead the AI healthcare sector to take a big leap," said Dr. Li Kang, director of the West China Hospital – SenseTime Joint Lab.
The lab aims to enhance fundamental research in AI healthcare, establish a collaborative innovation platform for medical professionals and researchers. The lab will work on various medical specialties such as orthopaedics, neurology, physiatry, radiology, cardiology, pathology, and medical ultrasound, with the goal to effectively facilitate technology innovation in diagnosis, treatment to rehabilitation.
Joint lab essential to WCHSCU's smart goal
The joint lab will be essential in support the WCHSCU's transformation into a leading smart hospital.
To date, SenseTime's proprietary SenseCare Liver CT product has already been deployed in the West China Hospital. With key features such as intelligent detection of liver abnormalities including various focal lesions and diffused diseases, automatic 3D reconstruction of liver anatomical structures, multidimensional quantitative lesion assessment and customized preoperative planning, the software ensures highly accurate diagnoses and personalised treatment plans.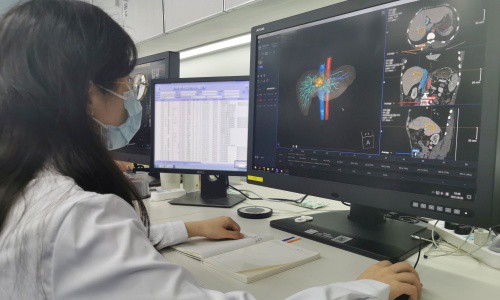 Furthermore, SenseTime's smart hospital solution already enables intelligent medical treatment process optimisation, streamlined daily operations at the WCHSCU – minimising the risk of cross-infection during the ongoing pandemic.
Moving forward, SenseTime will continue to provide essential AI capabilities to hospital.