Starting this month, an eRoaming service called VoltNet – that will allow drivers of electric vehicles (EVs) to pay at different charging stations without the need to download and sign-up for multiple applications – is being piloted across Singapore.
The VoltNet service is being launched by eMobility platform provider Voltality, a company owned by Singapore startup Beep which builds universal automation platforms for the Internet of Things (IoT).
VoltNet will digitally connect Charge Point Operators (CPOs) and eMobility Service Providers (eMSPs) on a single network, providing EV drivers in the Lion City with the convenience of using any EV charger across city state with a single interface.
The pilot programme will onboard 25 private hire drivers from ride-hailing company Gojek Singapore who will be issued with a VoltNow Card, and will be progressively expanded to all Gojek drivers renting EVs from its GoFleet partner, Singapore Electric Vehicles Pte Ltd. This pilot programme counts Charge+, ComfortDelGro ENGIE, Shell Recharge, Keppel Volt and QuickCharge.SG as CPOs.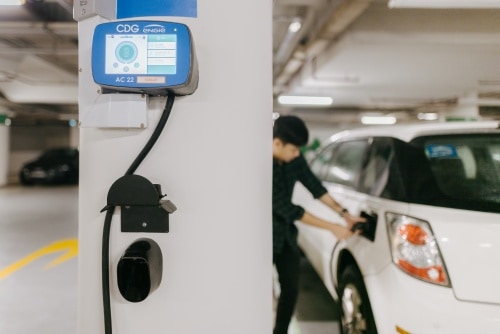 Lien Choong Luen, general manager at Gojek Singapore, said the VoltNet service arrives at a crucial time when the automotive and transport services industries are locking step with the government's comprehensive roadmap to drive EV adoption among local residents as part of the Singapore Green Plan 2030.
"We hear first-hand the concerns of our driver-partners when considering switching to an electric vehicle. Creating a simplified charging experience and payment process is a significant step towards helping to remove barriers and encourage EV adoption among drivers. We look forward to our driver-partners experiencing the benefits of VoltNet through this pilot, ultimately helping improve EV infrastructure in Singapore, contributing to Singapore's Green Plan 2030, and our own ambitious target to transition the entire Gojek fleet to EVs by 2030," Lien said.
Gojek's participation in the VoltNet pilot comes on the heels of the company's recently announced partnership with CRX CarbonBank, which will enable its EV driver-partners to benefit from monetised carbon credits through the Electric Vehicle Accelerator (EVA) programme.
Seamless and interoperable eMobility payment
With VoltNow Card in hand, EV drivers can simply tap and go at participating charging points to seamlessly pay for their charge session. An e-receipt will be sent to drivers via SMS to upon the completion of a successful charge session.
"I am pleased to finally see a solution that will help to make EV charging easier and payments seamless," said Brian Heng, Gojek driver-partner. "We all know EVs are better for the environment, but many drivers, like me, still find the systems challenging, particularly when it comes to paying to charge our vehicles. Charging points vary hugely, often requiring different payment methods or different apps to operate."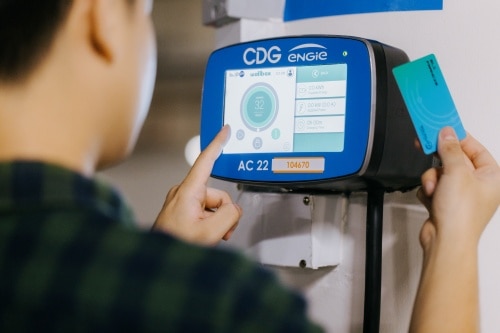 Freddie Chew, general manager of ComfortDelGro ENGIE, echoed that the new service alleviates the anxieties of EV drivers and encourages EV adoption across various stakeholders in Singapore.
"With the rapid growth of the EV population, we recognise the need for increased interoperability in the eMobility ecosystem. It is therefore timely that ComfortDelGro ENGIE is now on VoltNet as it will provide EV drivers greater accessibility to more EV charging services, including ours, under a single charging network," said Chew.
Kumail Rashid, general manager, Greenlots (Shell Recharge Solutions), APAC, pointed out: "A seamless driver experience is pivotal for EV uptake, not only in Singapore but for the region as well. The Shell Recharge network already spans across borders, including Singapore, Malaysia and Thailand and it is our aim to continue to provide the freedom of travel. We look forward to working closely with Beep and Voltality on this pilot to provide added convenience to EV drivers."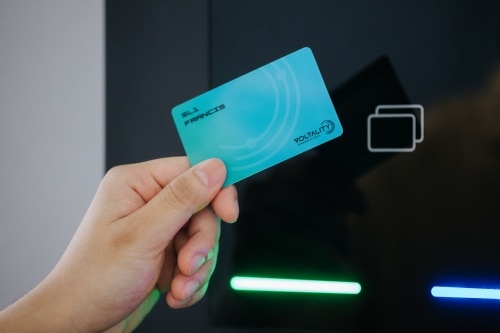 Meanwhile, Voltality hopes to expand VoltNet's seamless and interoperable eMobility payment experience to the EV industry across Southeast Asia.
Kristoffer Jacek Soh, co-founder and CEO of Beep, said: "We are heartened by the support of the various CPOs in our eRoaming initiative, VoltNet, which is a first in Southeast Asia. With Voltality & VoltNet, we look forward to providing a seamless and interoperable charging solution for EV Drivers, eMSPs and CPOs in the region."