Soracom is expanding its IoT connectivity offerings to include native support for satellite messaging capability, allowing SMBs, SMEs and enterprise customers to manage SatIoT connections and billing directly through the Soracom platform.
The launch of native support for satellite enables customers with remote monitoring, asset tracking and other use cases to "bring their own" compatible satellite hardware and manage all their connections and billing in one place. In addition, users can integrate advanced platform services supporting device management, cloud integration and secure private networking into IoT use cases requiring satellite communication.
Native satellite support is a new addition to Soracom's "blended" IoT networking offering. Soracom has provided native support with integrated billing for cellular and Sigfox since 2018, and, in July 2021, added support for Wi-Fi, Ethernet, and satellite via Soracom Arc.
Arc lets individual developers, startups, and enterprises build IoT solutions using their connectivity of choice, with the unique ability to easily switch, add, or blend connectivity options as requirements change – all without rearchitecting applications.
Terrestrial cellular networks now reach 90% of the world's population, but cover only 15% of the earth's surface, according to Astrocast. IoT deployments in remote locations, such as those found in precision agriculture, industry, mining, energy, and maritime and other industries, require the ubiquitous network availability that only satellite coverage can provide.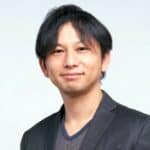 "Soracom is committed to accelerating IoT deployments around the world and ensuring success at scale, no matter what combination of hardware, cloud platform, and wireless connectivity the use case requires," said Kenta Yasukawa, cofounder and CTO at Soracom.
He added that with the addition of native satellite support, we are empowering our customers to build new experiences around connected devices while reducing total cost of ownership, accelerating speed to market, and ensuring complete control over every connection."
This capability is now available on a Technical Preview basis, with support for Astrocast, with additional satellite services to follow.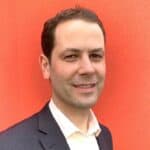 "There is significant demand within many industries for IoT deployments across the 85% of the globe that currently has zero cellular coverage," said Fabien Jordan, cofounder and CEO at Astrocast.
"Cost-effective, low power, bidirectional satellite technology brings new opportunities for a broad range of innovative use cases. Combining the Soracom platform's capability and ease of use with Satellite IoT gives integrators and organisations a chance to explore and develop a new dimension to their IoT deployments."

Fabien Jordan