Satellite technology plays a vital role in making a IoT a reality, as no single communications technology can reach all the possible markets and users, and be able to handle the flood of connections required and mounds of data that will be transmitted and received for future IoT applications.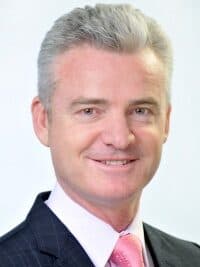 Satellite networks have global broadband coverage allowing for IoT to be provided in remote locations terrestrial cannot reasonably access either because of cost or terrain, including at sea, in the air, or other unconnected locations.
Intelsat operates one of the most trusted satellite telecom network, touting what it claims as the world's first hybrid, multi-orbit, software-defined 5G network designed for simple, seamless, and secure coverage when and where enterprise customers most need it.
"We work in building infrastructure, but doesn't get the recognition because we simply wholesale to people who provide consumer services. With a constellation of 52 geostationary satellites, we cover 99% of the world's population – 13  of those satellites cover Asia. In aviation, IntelSat  connects with our backlog of aircraft, linking 3,000 commercial aircrafts worldwide - that's Live TV and broadband connectivity," said Terry Bleakley, regional vice president - Asia,  IntelSat.
He added: "We also connect with the biggest supplier of capacity to military bases. A big portion of our work is connecting ISPs, mobile telephone companies, telcos and data centres. For land mobility, we connect vehicles on the move, buses and trains. For the maritime industry, we largely focus on ships. 98% of all cruise ships use intersecting capacity, with our own network. The Flitz maritime network connects 9,000 merchant ships of all types. We connect two billion people, so they can watch channels that we distribute globally. In Asia Pacific, we reach about 240 million through distributing television content."
At the recently-concluded Asia Tech X Singapore, FutureIoT sat down with Bleakley to discuss the complementary role of satellites with terrestrial providers in the hyperconnected world.
How do you see IntelSat taking the role in hastening connectivity that will enable smart cities? How do you work with governments and partners to develop this hyper connectivity around the world?
Terry Bleakley, IntelSat: You can connect using 5G technology, or 4G, or you can 'fibre' a city. Our expertise lies with ISPs and telcos, and connecting areas where it's difficult to link terrestrial infrastructure. That's the edge of the network, outside cities but deep in rural areas. Eight of the world's largest mobile network operators use IntelSat to provide cellular backhaul. It connects mobile base stations in areas where they can't reach with fibre. Two of Japan's largest telco networks rely on IntelSat.
Government initiatives help to reduce the digital divide. But as cities get connected, there's a gap in education, access to information in the cities or in rural communities. The problem for the rural communities is with the low spending power and the ability to use technology. It's expensive to get to those rural areas, so government subsidies matter.
Can you share a specific community that has benefited from building this capacity development?
Terry Bleakley: Indonesia comes under the Bakti project, and we work with a local partner, Lintasarta in Indonesia who is a division of telecom service. With our capacity, we connect them to the networks in local schools, hospitals and government departments throughout Indonesia.
The other project is a government funded project with the Department of Information, Communications and Technology (DICT) in the Philippines. We do the same thing by bringing connectivity to schools, hospitals and communities in remote areas. The topographies of these countries are alike, and both have large populations that are spread out across many islands within the archipelago.
We have worked with the telecommunications authority of the Marshall Islands which is also an archipelago. Some distant islands have no mobile phone connectivity, then we upgraded their existing 2G network to 4G - that's a big jump. For the first time, they have 'voice,' and now it's upgraded to 4G. So, it's not just building a mobile infrastructure but using half the capacity to connect to schools, hospitals - people and places that matter.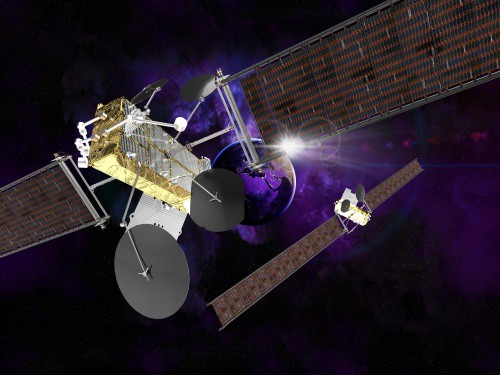 What are the current challenges now in satellite deployment today? What are the kinds of challenges that IntelSat is facing right now, as a business?
Terry Bleakley: People say that satellites are going through a revolution. There's a lot of interest because there's new constellations coming up. Jeff Bezos and Elon Musk are getting into the space race with rockets - and rockets need satellites. This helps propagate other verticals of their business by getting involved in building their own constellations. They see just like Greg Wyler, the founder of O3b, who says that more than 2.8 billion people in the world are still unconnected. They see an opportunity for using a constellation to reach the unconnected. The biggest problem though, is that in remote countries, they only earn US$2/ week, but spend US$2 a month on mobile phones. It's a challenging financial model when you don't have the same spending power as developed cities. This puts a lot of interest into the business, and has brought a lot of private equity into the industry. It calls for more innovation, and if you look at telecommunications and Pay TV spending annually, it's between $1.6 trillion and $1.7 trillion.
It's a startling figure but how do you qualify these numbers? What is the business potential and impact on the telecommunications market?
Terry Bleakley: According to the Northern Sky Research report, the satellite has about US$13 to US$14 billion of that pie so 1% of it in telecommunications. This explains why it sits outside of the core standards of the terrestrial network. It works in a proprietary fashion where satellite manufacturers only talk to the same satellite manufacturers and integrate it into the main telco infrastructure. Intelsat has been a proponent of open standards and we sit on the 3GPP group. This group consists of seven international organisations who develop the standards for mobile networks for 3G, 4G and 5G.
On data centres - IP goes over the ethernet, now this becomes the default standard for everyone. We were the first satellite company to become MAF 3.0 - attributed. It allows them to connect all the way across and then the other part of it is virtualizing the network.
So, what is being done to move to the next level of development? What would you see the shape of things to come in the next five or 10 years? What is going to be next for Intelsat?
Terry Bleakley: We were very much hardware oriented before and now we're moving to a virtualized orchestrated network. Working with Kratos in network virtualisation with a standard they call open space. Within that, we're also building software defined satellites. Now we can move power and follow aircraft as it is travelling. It creates incredible flexibility. So, combining a software defined satellite, keeping with open standards, having virtualisation of the network, means that we can cross platforms for the first time, integrating all that into a total network. It's a massive change. We will move from 1% to 2% of that pie and our wholesale addressable market goes from 14 billion to 28 billion. It will be a big step towards that journey.
So where is IntelSat in that journey?
Terry Bleakley: We have been instrumental in making sure the satellite was part of that 5G standard. With Cloud Connect, we connect with Microsoft Azure and Amazon Web Services. We're working with the SD WAN product, which is the first stage of virtualization and content aggregation. Our core expertise is in geostationary satellites and have filings for MEO constellations. The whole idea is to look after the space component by interfacing with LEO, MEO and Geostationary satellites. So, the quality of service will have priorities based on the most resilient, least cost effective, the fastest, that can create the best capacity and deliver a solution.
So, what is in it for the carriers you work with - how would they benefit with the new direction?
Terry Bleakley: Well, the direction is set for the software defined satellites. This virtualised network won't be here till 2025. We will become the 5G network for telcos for areas where they're not strong. Not all telco networks are the same. Some are not strong on aircraft or on boats. Some are not strong in rural areas. So, we become the roaming network for the hard to get places. For example, when a Singtel or Starhub customer gets on a plane, they stay on the network. It may look like they're on the same network, but they are just effectively roaming on the aircraft. The passenger does not pay anything except for roaming charges on that aircraft without effectively logging on or off. He/ she is not really paying for it in the bill because the cost is hidden. It will be the carrier's part to ask a high-end passenger, who is on a 20 gigabit /month plan if it could offer the customer one gigabit free on a plane. So that's really up to the carrier to decide how to charge their customers. So, with a 5G core, we connect them on a plane and make that experience seamless. That is how IntelSat uses its unparalleled expertise and global scale to connect people, businesses, and communities, no matter how difficult the challenge.