As the acute labour shortage due to low birth rate persist in Japan, robots have been deployed to ease the lack of manpower. There are instances however when full automation is not possible – hence, the increasing growth of human-robot collaboration.
In 2018, Panasonic started working with car manufacturer with Toyota to develop solutions that would make human interaction with robots safer in the workplace and help ensure that the efficiencies of robot deployment would not be compromised by increases in injury rates. Panasonic contributed its proprietary human-safety evaluation technology, while Toyota shared its extensive knowledge and experience in automated manufacturing.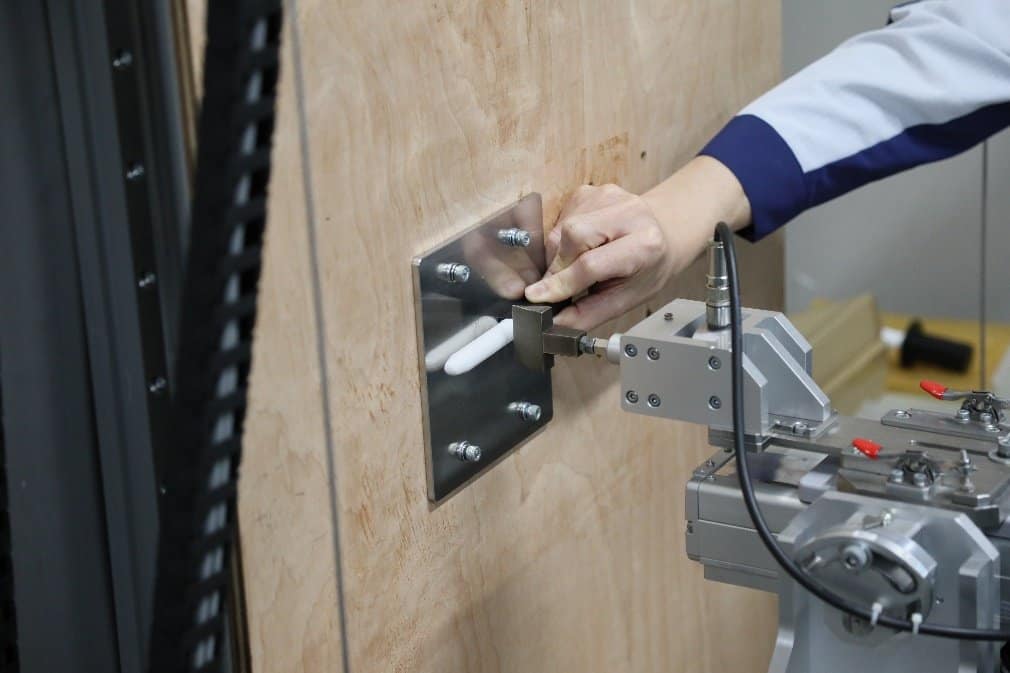 Segregated no more
For decades, there are safety fences that strictly segregated robots from humans, particularly in vehicle assembly lines where robot arms perform most of the tasks.
But as the technology becomes more sophisticated and the cost of deployment go down, robots are now found in working environments in close proximity to people, as there are collaborative processes that are difficult to fully automate.
With the increased the risk of accidental injuries to operators' hands and fingers, Panasonic's earliest innovations in this area were aimed at smoothing the interaction between humans and the tools and other devices they use at home. This resulted in more ergonomic designs of power tools and hand-held consumer devices like shavers, for example.
In 2005, Panasonic began its efforts to develop technologies to assess human safety in various scenarios, and in 2008 produced a device that helped improve the safety of larger fixtures and prevent injuries such as trapped fingers in folding or sliding doors. More recently the company has been active developing robots for deployment in the field of nursing care, including machines that provide walking support for those with limited mobility.
Safety device catches manufacturers' attention
There are currently no laws or safety standards in Japan or other countries requiring potential injury evaluation amid the increased robot-people interaction, but Panasonic and Toyota are considering to propose the creation of ISO standards that would encourage their adoption.
In the meantime, the two companies have been working to ensure the interaction between robots and people on the car factory floor is as safe as it can be.
Toyota drew up a list of needs and requirements for potential new solutions, and Panasonic incorporated these into its design of an initial prototype product that would allow the risks of potential injuries resulting from human-machine collaboration to be assessed and visualised.
The design specs were provided to Tanac, a Japanese firm active in the development of new materials and technologies for use in the field of medical treatments and healthcare. Tanac manufactured the resulting product.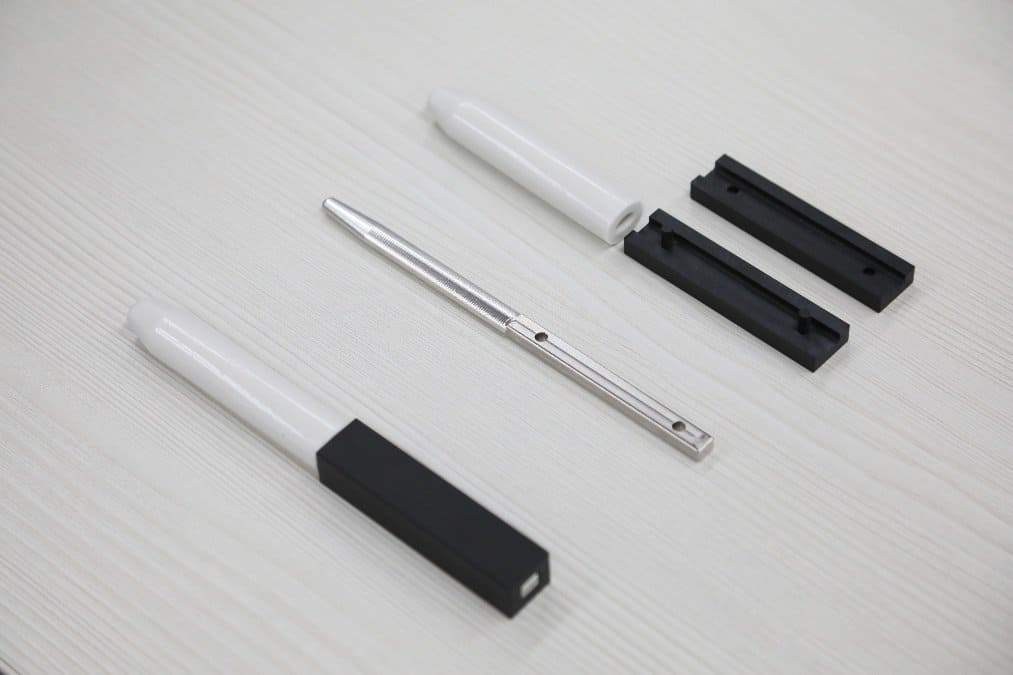 The device consists of a core rod portion that corresponds to the human finger bone enclosed in a soft proprietary silicon-based material designed to replicate the properties of human flesh. By inserting and moving the dummy in and around the parts of the robots or machinery most likely to come into contact with humans while each are performing their designated tasks, operators can assess the risk of potential injuries.
The newly-launched device is already attracting the attention of leading manufacturers, and as people and robots come into increasing contact at workplaces around the world and the risks of injury increase, demand for this innovative solution is likely to be high.