Escalating energy prices pose a formidable obstacle to businesses and industries worldwide. By 2023, those prices will surge to a global US$1.73 trillion enterprise spend on electricity consumption (which considers the electrification acceleration of vehicle fleets and robots).
As a result, businesses are compelled to reassess their energy purchase agreements with utilities, contemplate installing renewable microgrid systems, and prioritise energy efficiency. To do so, enterprises will spend a stunning US$70 billion on smart energy solutions by 2030.
Dominique Bonte, vice president of verticals & end markets at ABI Research, says smart energy is no longer just the prerogative of centralized energy utilities.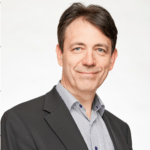 "Enterprises and industries are assuming an increasingly important role in renewable energy generation. They are essentially becoming agents in the building and managing of collectively owned smart energy networks, assets, and solutions."

Dominique Bonte
"Additionally, businesses will actively participate in new (renewable) energy markets, including trading on spot markets," he continued.
ABI Research's Smart Energy for Enterprises and Industries research service looks at smart energy through the lens of both enterprises and industries such as manufacturing, supply chain, oil and gas, and data centres. Aspects covered range from on-site solar and wind farms to energy efficiency management, Battery Energy Storage Systems (BESS), and advanced Power Purchase Agreements (PPAs), enabling enterprises to lower the cost of their energy consumption, transition away from fossil fuel energy sources, improve energy quality and reliability, and achieve more energy resilience.
From a technology coverage perspective, ABI Research's new service explains how enterprises and industries can leverage on-site digital energy monitoring, management, and simulation platforms and AI-based software; granular energy metering, electric vehicle charging infrastructure, energy sharing Vehicle-to-Grid (V2G) and Building-to-Grid (B2G), energy-efficient equipment, and automated energy marketplaces.
Bonte goes on to posit that as the global demand for smart energy intensifies, enterprises and industries are embracing the imperative of sustainability and cost efficiency. With an urgency to navigate disrupted energy markets, attaining energy independence and transitioning to renewable sources becomes paramount, points out Bonte, he adds that ABI Research's Smart Energy for Enterprises and Industries research service will serve as a vital compass, offering strategic guidance on leveraging cost-saving technologies and services to achieve these transformative goals.