Despite tightening economic circumstances in many leading markets, consumer spending on smart home devices grew in 2022. ABI Research expects that by the end of 2022, smart home hardware revenues (devices and hub/controllers) will surpass US$30 billion worldwide, up 15% over 2021.
Driving spending in the face of a sharper economic reality is a growing expectation among consumers for smart home capabilities.
"The COVID pandemic-induced emphasis on home improvement boosted the Smart Home industry. It then moved into a more mainstream awareness that continues to bolster spending as consumers look to replace or improve devices in and around their homes," explains Jonathan Collins, smart home and smart buildings research director at ABI Research.
Vendors like Amazon, Apple, Ikea and Somfy are expanding their products to connect to existing smart home systems. Strong support for the Matter 1.0 specification, released in early October, enables cross-vendor device interoperability, maximizes their products' potential to reach consumers, and simplifies consumers' purchase and installation of new devices.
As consumer demand and expectations for smart home capabilities grow, device purchases are pushing into previously underserved market areas, such as Multi-Dwelling Units (MDUs), hospitality, and more.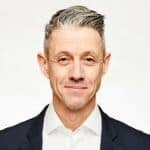 "That is not to say growth will be even across device categories or vendors. Interoperability, functionality, and application integration will all be key to spending as consumers increasingly transition from single-device purchasing to building out whole-home systems."

Jonathan Collins