ABI Research says enterprise electricity consumption is expected to grow worldwide from 11579 TWh in 2023 to 14704 TWh in 2030, with Asia's share increasing from 50% to 57% during that same period. Most of this growth will be driven by wide-ranging electrification across industry verticals.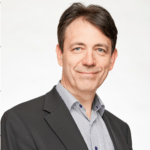 "Both enterprises in general and industries more specifically will see their electricity consumption rise sharply as they embrace and adopt electrification across a wide range of equipment types and form factors," opines Dominique Bonte, vice president of verticals & end markets at ABI Research. Consumption will come from employee and commercial fleet electric vehicles, electric heating, ventilation and cooling systems, AGVs and mobile robots in warehouses and manufacturing plants, and electric heavy equipment and autonomous vehicles deployed at mining sites, ports, airports, and yards.
Industry verticals will increasingly rely on the uninterrupted supply of high-quality electric energy to continuously operate their mission-critical processes, maximizing up-time and associated profitability.
Damage to equipment caused by short power interruptions can be avoided through Uninterruptible Power Supply (UPS) systems, allowing for managed shutdowns and critical data saving. For more extended outages, Battery Energy Storage Systems (BESS) can provide longer autonomy, often in conjunction with on-site micro-grids generating energy from renewable sources and providing additional resilience through their inherent independence from public grids.
Smart energy-saver leaders
The following industries are smart energy leaders in terms of electrification and on-site power generation:
Mining operations - Electric mining haul trucks (WAE Technologies, Fortescue Metals Group, and Liebherr); DC-DC converters and charging infrastructure; On-site solar farms and battery storage, many of which are powered by Hitachi Energy (Western Australia - Agnew Gold Mine, Sandfire's DeGrussa's Mine, Roy Hill Mine Site, Newman; Indonesia - Indo Tambangraya Megah's Bontang Mine).
Datacentres - All major data centres and cloud operators have committed to full decarbonization by 2030 (Google, Microsoft, IBM) or 2040 (Amazon) via on-site renewable energy generation and/or battery storage to avoid using diesel generators.
Manufacturing plants, warehouses, and supply chain – Photo-Voltaic rooftop panels and battery storage (Hitachi's Zhongshan transformer manufacturing base factory featuring 1.2 Megawatts of PV capacity and 1 MW of battery energy storage capacity); hydrogen-powered forklift trucks and material handling equipment; net-zero delivery (Amazon); cold chain for food and pharma.
All major smart energy technology companies, including Siemens, GE, Hitachi, ABB, Honeywell, and Schneider Electric, are actively targeting industry verticals as part of new business expansion strategies over and beyond their legacy client base of energy utilities, hereby enabling enterprises and industries to embark on their own smart energy journey.