Over the next five years, a majority of warehouse decision-makers plan to deploy fixed, passive or handheld RFID readers and fixed industrial scanning solutions that can better track assets, workers and goods throughout the warehouse environment.
First developed on 23 January 1973, radio frequency identification (RFID) technology, now on its 50th anniversary, has become a problem-solving tool for front-line workers in warehouses and other industries.
Zebra Technologies' 2023 Global Warehousing Study revealed that 58% of warehouse decision-makers plan to deploy RFID by 2028 which will help increase inventory visibility and reduce out-of-stocks.
One of the key findings of the that was that a majority of APAC warehouse associates and decision-makers are on the same page regarding the importance of achieving better accuracy and determining availability.
Seventy-nine percent of both groups surveyed acknowledge they need better inventory management tools to drive these outcomes.
Accelerating modernization to manage returns
Globally, 73% of warehouse decision-makers have or will be accelerating timelines of modernization projects, with decision-makers in Asia Pacific (APAC) similarly aligned at 69%. This should help with returns management which climbed to the top operational challenge cited by nearly half of warehouse decision-makers surveyed (47% globally, 40% in APAC) — the study records an increase of 5 percentage points year-over-year in the APAC region.
"The surge in returns mirrors the expansion of e-fulfilment in recent years, signalling a pressing need for transformative measures throughout the supply chain," said Christanto Suryadarma, Southeast Asia (SEA) sales vice president for Zebra Technologies Asia Pacific.
To him, this underscores the imperative for warehouse leaders to embrace technological advancements to adeptly manage returns, while simultaneously elevating agility, strengthening inventory visibility, and fine-tuning demand forecasting.
"Besides enhancing efficiency, the modernization of operations with technology also facilitates real-time, informed decision-making," he continued.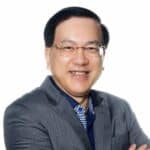 "The focus extends beyond return logistics; it encompasses enhancing agility, bolstering inventory visibility, and refining demand forecasting. This holistic approach aims to boost operational efficiency, enabling agile and informed decision-making in the fast-paced realm of supply chain management."

Christanto Surdayamo
This comes about as the majority of warehouse decision-makers (76% globally, 75% in APAC) say they are under pressure to improve performance while adjusting to shifting consumer e-commerce demands. Inaccurate inventory and out-of-stocks continue to significantly challenge productivity according to nearly 80% of warehouse associates and decision-makers.
Both groups — associates (82% globally, 79% in APAC) and decision-makers (76% globally, 79% in APAC)—acknowledge they need better inventory management tools to achieve better accuracy and determine availability. To combat these issues, a significant portion of decision-makers (91% globally, and 88% in APAC) are addressing this need, citing plans to invest in technology to increase visibility across the supply chain by 2028.
Optimizing operations to increase visibility
Warehouse decision-makers are also augmenting their front-line workers by automating their warehouses to ultimately optimize their operations and increase their inventory visibility.
A recent study by Interact Analysis reveals that despite a recent slowdown in demand for automation projects (in part due to a reduction in warehousing construction), this demand is expected to return to growth in 2024.
The Zebra study found that seven-in-10 warehouse decision-makers (69% globally, 70% in APAC) already have or are planning to automate workflows by 2024 to support warehouse associates and shift them toward more customer-centric, high-value tasks.
Close to half of warehouse decision-makers believe automation increases worker efficiency and productivity by reducing manual picking, order errors and cycle time. Meanwhile, around eight-in-10 warehouse associates globally (81%) and in APAC (78%) agree using more technology and automation helps them meet or exceed productivity goals.
Complementing the rise in productivity, this empowers associates' mentality towards their work - eight in ten warehouse associates (83% globally, 82% in APAC) surveyed also feel more valued when their employers provide them with technology and automation tools to help them work.
Similarly, more than eight-in-ten of global (88%) and APAC (84%) warehouse decision-makers say adding warehouse technologies, including devices and robotics, attracts and retains employees which is extremely important during labour shortages.
More than half of the surveyed decision-makers plan to implement machine learning (52% globally, 57% in APAC) and predictive analytics (59% globally, 63% in APAC) software solutions in their facilities by 2028.
"At the heart of warehouse operations, workers remain an indispensable asset, underscoring the pivotal need for decision-makers to delicately balance the requirements of both human labour and automation," said Vivien Tay, vertical solutions marketing lead, Zebra Technologies Asia Pacific. "
She added that the synergy between workers and automation is essential, as the value of automation is realized through its augmentation of human productivity and efficiency, directly impacting throughput, capacity, and customer satisfaction.
Prioritising sustainability in decision-making
Ultimately, warehouse decision-makers are choosing solutions based on their ability to help them build sustainable operations, driven largely by regulations, energy costs or shortages along with customer, worker and investor expectations.
For example, 77% of global warehouse decision-makers are focused on reducing emissions and waste while 84% of warehouse decision-makers recognize the importance of their warehouse technology solutions maximizing battery life.
These sentiments are echoed within APAC as well, with 74% and 78% of APAC decision-makers resonating on these areas respectively.
Other sustainable elements decision-makers prioritise today include ensuring accurate mobile device swap-out time, connecting to energy monitoring software to maximize efficiency, offering buy-back and certified refurbishment/circular economy programs, and the use of reusable and recyclable materials.
Beyond their operations, 81% of global warehouse decision-makers (79% in APAC) also say it is important that technology vendors have sustainability measures in place for running their businesses. Ultimately, warehouses must continue to implement agile strategies to avoid inefficiencies, preserve resources, and provide employees with a performance edge.