Online users in India, Japan, Singapore and South Korea are steadily growing reliant on smart home assistant such as Amazon Echo and Google Home to make it easier to access information and entertainment as well as automate many tasks, such as regulating the thermostat, lighting, refrigerators, and maintaining their calendars.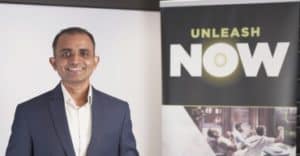 "Such devices are particularly popular in India, due to significant advancements in data connectivity, a young population that is hungry for new digital experiences and a fast-growing economy that have enabled people to quickly assimilate digital assistants into their everyday lives," said said Jaheer Abbas, senior director, Southeast Asia and India at Limelight Networks.
In an exclusive interview with FutureIoT, Abbas said ownership of digital assistants is highest in India at 40%, followed by South Korea (28.4%) and Singapore (23.8%). However, fewer than 15% of Japanese consumers own a digital assistant, with two-thirds having no plans to purchase one.
Abbas was citing the results of the latest State of Digital Lifestyles report by Limelight Networks, which polled online behaviour of internet users. The results were based on responses of 4,500 consumers aged 18 and above in nine countries, including India, Japan, Singapore and South Korea.
According to the report, mobile is the platform of choice of today's online users with smartphone as the primary device being used for accessing information and entertainment.
Dependence on mobile phones is highest in India, with 68% unwilling to give them up for a day or more. On the other hand, Japanese consumers spend the least amount of time using digital devices and do not consider them to be essential daily tools.
"What this means is that mobile is a prime platform for businesses to engage with consumers – but it is also an increasingly competitive space since brands are all trying to capture consumers' attention with their content and services," Abbas said. "It is therefore important for businesses to prioritise optimising their content for mobile delivery by ensuring that the most effective and adaptable formats are delivered to the consumer."
Double edged sword
The growing adoption of smart home digital assistants, however comes with the increasing concern about cybersecurity, particularly the protection of personal data.
More than 83% of consumers in the four Asian markets included in the report said that they have a niggling worry about using the devices. Of this number, over a third (38.8%) were concerned about the privacy of data collected by the devices and 46.7% were worried about hacking into the devices.
"With the consciousness heightened toward cybersecurity and mitigating the potential drawbacks of digital adoption, this will mean a demand on the businesses they engage with to be sufficiently prepared and to do enough to thwart threats," Abbas said.
And on the subject of security, the report revealed that internet-enabled security devices such as security cameras and doorbells are an increasingly popular way to keep homes safe.  Nearly 22% of online consumers in the four markets currently own one, while about 20% plan to purchase such a device in the next six months.
Abbas noted that ownership is highest in Singapore where more than one-quarter (26.4%) currently use an internet-connected security device.
"With advances in the Internet of Things (IoT) and in line with Singapore's ambition to be a Smart Nation, internet-connected smart home security systems are on the rise, helping Singaporeans monitor their home from their smart phone," he said.
"On the other hand, Japanese consumers are the least likely to use one, with more than two-thirds saying they have no plans to purchase one," he added.
State of digital lifestyle in Asia
Across the four Asian markets, the online consumers, who were polled, said technology overwhelmingly positive impact on the lives of consumers - with nearly 80% saying that technology has slightly or significantly improved their lives.
"The report also showed that consumers are choosing online digital content more than ever before, with online streaming being the most popular way to enjoy digital music, movies, and TV shows," Abbas said.
Music is the most popular type of online digital content in every country except Singapore, where movies and TV shows are accessed most often. Indians have a higher overall level of engagement with digital content than consumers in any other country, with more than half accessing digital music daily. In South Korea, online newspapers and magazines are most popular, where almost three-quarters (74%) prefer to read them online rather than download or purchase a physical copy. Downloading newspapers and magazines is also popular in India at 21.1%, while physical copies are preferred by a majority of Japanese readers (58.8%).
"Despite the popularity of digital media in our daily lives, there is room for improvement in the quality of experience currently available," Abbas said.
He said: "More than 89% of consumers in four markets remain frustrated with the challenges faced when experiencing digital content. The highest level of frustration is in Singapore where 93% face challenges with digital content, in particular when their experience is disrupted by errors. Indian consumers (43.8%) are most annoyed by rebuffering, followed closely by Japanese (28.6%) and South Korean (28%) consumers."
Rethinking content delivery
Meanwhile, Abbas said content and internet service providers will need rethink their content delivery strategies to deliver against consumers' increasing expectations for high-quality digital experiences and security concerns.
"Despite the popularity of digital media in our daily lives, more than 86% of consumers find digital content frustrating, especially in instances where digital content stops playing or rebuffers, takes too long to download, or the experience is disrupted by errors," he observed.
"Furthermore, mobile phones are increasingly being used to stream videos and listen to music, but they are often subjected to changes in bandwidth and network latencies that can interrupt content playback," he added.
Abbas pointed out content providers can leverage a content delivery network (CDN) that has been optimised to deliver high-quality audio and video streaming across all devices. They should also ensure low latencies, so that viewers are not frustrated by poor quality and repeated rebuffering that might cause them to abandon content.
"Global consumers are optimistic about the impending rollout of 5G networks, with their promise of offering faster speeds that can potentially change how people and Internet of Things (IoT) enabled devices communicate. Nearly 3 out of 4 of global consumers (72.1%) expect that 5G network will bring faster download speeds."
However, online security is an area that must be addressed as a breach will have a major impact on consumer loyalty.
"Content providers will need to be kept abreast of the latest developments in cybersecurity and update their security measures diligently," Abbas said. "To protect web infrastructure and help secure customer data, a web application firewall should be utilised to protect web servers from malicious attacks," he said.
He added: "This helps increase site performance by reducing the amount of traffic that needs to be inspected. In addition, Bot traffic mitigation should also be employed to guard against the increasing number of malicious bots being used to try to exploit potential security vulnerabilities and exfiltrate sensitive data."