Beyond its focus on securing critical infrastructure, the European Commission's NIS2 directive also has implications for periphery sectors, such as pharmaceutical, food & beverage, chemical manufacturing, and others that serve defence operations.
In addition to securing facilities, CISOs of publicly traded companies throughout Europe are now required to run recurring vulnerability scans, report on cybersecurity breaches within a reasonable timeframe, and report their risk exposure.
To bring companies in line with the new requirements in addition to their existing regulations, Radiflow has developed a three-pillar approach consisting of OT network illumination, prioritizing security for business-critical assets, and a clear onboarding process. In addition, they help ease the transition to new regulations by offering risk assessment and compliance services for companies going through the NIS2 journey.
"Many companies are entering a new world of cybersecurity regulation, unsure of how to go from their current security systems to more advanced ones that comply with regional legislations," said Ilan Barda, co-founder & CEO of Radiflow.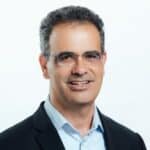 "The want to comply is there, however, it's a big leap for many teams. We've found that a customer-first approach to onboarding is allowing for faster time to be cyber-secure while demanding fewer resources."

Ilan Barda
Many companies utilize older cybersecurity practices, outdated tools, or have no OT cybersecurity program at all. This presents a large skill gap between OT cybersecurity professionals today and the capabilities of a modern platform.
The CIARA 4.0 platform allows teams to gain insights into best practices for security controls, allowing for better mapping and reporting of their security posture. Working with teams allows for a smooth transition while integrating into existing systems, CIARA V4.0 can assist with compliance by focusing on continuous risk monitoring, enabling analysis of actions caused by the recent changes to the risk score.