Focused on helping the United Arab Emirates (UAE) to significantly reduce reliance of food imports for the past six years, agribusiness tech startup Pure Harvest Smart Farms is now keen to expand its footprint wider afield with plans to open new markets in Asia.
It will also expand its reach across the GCC countries, which comprise of Saudi Arabia, Kuwait, Qatar, Bahrain and Oman.
Pure Harvest opened up about its market expansion after securing its latest growth funding of US$180.5 million.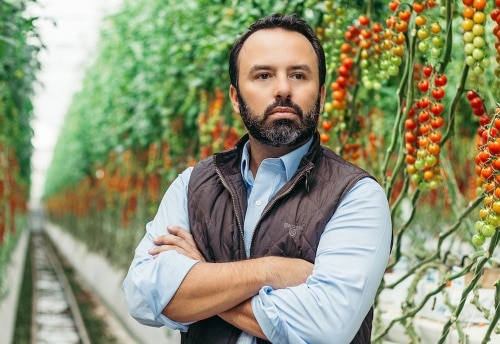 "We have demonstrated that we can reliably deploy our high-tech farming solutions across the GCC. Now it is time to enter new markets that share similar challenges to our own – fast-growing populations, seasonal import-dependence, and an awareness of the crippling effects that short-term crises such as COVID-19 and the Russia-Ukraine conflict, and climate change – are having on our global food system. The future of farming is here… now, we have the resources to bring our solution to the world," said Sky Kurtz, co-founder and CEO, Pure Harvest.
The company also will use its new capital to invest in research and development.
The financing was raised by a consortium of key global investors, including Metric Capital Partners, UK, IMM Investment Corp, Korea, and Olayan Group, KSA, joined by several existing investors and management.
It represents the largest-ever convertible financing in the MEASA region. The funding round was vastly oversubscribed, and a few strategic investors are still in discussions for further upsizing, underscoring the strong institutional investor appetite for Pure Harvest.
The growth capital cements Pure Harvest's role as the MEASA region's champion within the fast-emerging, global high-tech agriculture ecosystem.
Kurtz said: "We are humbled by this investment from an esteemed group of global investors, backing our mission: to harness the wonders of science, the power of nature, and the passions of people to provide tasty, affordable, sustainably-grown fresh produce anywhere. "
Established in 2016 in Abu Dhabi, Pure Harvest grow crops in smart greenhouses installed with controlled-environment agriculture technologies to deliver fresh produce that is "cleaner-than-organic". For now, the company only produces tomatoes.
The company deploys technology to circumvent the UAE's hostile climate and create an environment that can sustain agriculture. Its high-tech greenhouses provide precise climate & environmental controls, enabling increased productivity and reduced waste, including water, energy and time).
An advanced system analyses data to adjust sunlight, temperature and humidity. Other variables such as levels of carbon dioxide, water and airflow are also measured. There is also an advanced on-site water treatment to ensure food safety.
Pure Harvest packs its own produce: immediately cooling fresh-picked produce to extend shelf life – preserving freshness, firmness and flavour.
Controlled-environment agriculture is the future
Investors in Pure Harvest's latest funding are confident that controlled-environment agriculture (CEA) plays a vital role in ensuring global food security amid the worsening climate change.
"It's clear that controlled-environment agriculture is becoming increasingly important as a solution to food security issues while also mitigating the environmental impact of food production. We believe Pure Harvest is extremely well positioned to thrive in this growing market driven by its excellent team, innovative approach, and proven track record of building and operating at scale in a region characterised by difficult climatic conditions for agriculture," said Bjørn Tessiore, partner at Metric Capital Partners.
Hyun-Chan Cho, partner at IMM Investment, said: "Due to our longstanding successful investment in Farm8 (PlanTFarm), we knew the CEA space well. With Pure Harvest, we saw a complementary solution that let us double-down on an investment thesis that we continue to believe in, and that tangibly contributes to global food security, water conservation, economic diversification, and sustainability objectives. We are proud to actively support Pure Harvest as it brings its solution to Asian markets."
The leading alternative investment firm in South Korea, IMM has forked out an initial USD $50 million investment in Pure Harvest in October.
One of the company's latest investors, the Saudi Arabian-based Olayan Financing Company, said the climate and water challenges that Pure Harvest works to overcome is vital to the global economy.
"Pure Harvest has proven its ability to deliver incredibly high-quality, safe, sustainable products at affordable prices, and they've shown an openness to partner with others to achieve their mission. I believe this funding will allow them to unleash significant potential, and to meet growing food demands in many new markets. We are pleased to be joining the company at this critical point in their journey, transitioning from a regional leader to a global one," a spokesperson from Olayan Financing Company said.
The latest round of fundraising cements Pure Harvest's leadership position as the pioneer in CEA in harsh climates. This fundraise, together with the sizable research and development incentives secured from the Abu Dhabi Investment Office in 2020, will allow Pure Harvest to accelerate its growth plans, deploying growing systems in new markets and increasing research and development investments.
Pure Harvest is also investigating a number of new growth initiatives, including product extensions and water-efficient CEA solutions for fodder production.