As enterprises transition to Industry 4.0 business models to take advantage of digitalisation, their reliance on connected IoT devices becomes more important to business operations. Industries such as automotive and manufacturing can improve safety and efficiency by connecting Internet of Things (IoT) machines and sensors to business systems.
However, system failures and downtime caused by connectivity and network issues can result in high-risk, life-threatening situations. To mitigate any potential problems, network engineers must fully test the connectivity and performance of network components and IoT devices before deploying them.
Keysight Technologies claims its Novus mini addresses this need by giving network engineers a compact, quiet, and affordable platform to test the performance and conformance of their industrial networks.
The Novus mini also supports testing based on time-sensitive networking (TSN) standards, which is a critical safety component in IoT applications such as the advanced driver assistance systems employed in autonomous vehicles.
Benefits of Novus mini
Network testing value: A combined solution offering both traffic generation and protocol testing in a single platform.
Compact, quiet, and affordable: Features the smallest footprint in the industry, outstanding cost per port, and ultra-quiet, fan-less operation.
Validates layers 2-3: Covers full performance and conformance testing.
Tests critical timing standards for industrial IoT: Supports full timing testing and automated time TSN for 802.1AS 2011/2020, 802.1Qbv, 802.1CB, and 802.1Qci.
Ed Agis, alliance work group co-chair at Avnu, said: "The Novus mini offers a comprehensive TSN conformance suite based on multiple Avnu Alliance test plans for different applications and markets, enabling companies to easily test their products on the path to interoperability."
Ram Periakaruppan, vice president and general manager for network test & security solutions at Keysight, says the Novus mini provides real-world validation and automated conformance testing for leading-edge technologies.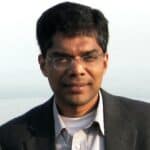 "Our customers must trust that their products consistently meet quality standards and comply with regulatory requirements to avoid costly fines and penalties. The Novus mini allows us to deliver this confident assurance with a compact, integrated network test solution that can keep pace with innovation as industries constantly evolve."

Ram Periakaruppan
"As a member of the Avnu Alliance community, Keysight is working with other market leaders to advance Industry 4.0 by crafting essential standards for the next generation of IoT," he added.