Samotics, a provider of real-time actionable insights to eliminate industrial energy waste and unplanned downtime, has partnered with Partners in Performance, a global player in driving operational excellence for complex organizations, to deliver enhanced condition monitoring and energy efficiency services to key global industries, enabling digital transformation and improved performance.
The focus of this partnership will be delivering asset health and energy efficiency insights to a broader audience of industrial players. Its initial target industries are oil and gas and water and wastewater sectors in key global markets, including the US and Australia.
Samotics' SAM4 technology supports global industrial players to monitor the performance and efficiency of critical assets. SAM4 is a proven, scalable solution, already helping over 100 customers on five continents to make data-driven decisions and improve performance.
It solves a significant challenge for industrial organizations, including those in water, steel and chemicals, by enabling the remote capture of high-quality performance and efficiency data for assets in hard-to-reach, submerged and hazardous locations.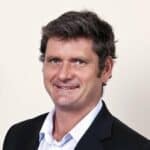 According to Peter Mann, a director at Partners in Performance, the partnership will allow it to help its global clients improve asset performance while accelerating their energy transitions since they have a safe and effective way of identifying energy-inefficient equipment.
"With their (Samotics) machine learning algorithms in our arsenal, we can help increase operational efficiency, reduce maintenance costs, all the while creating safer working environments for people by identifying potential issues before they can become a hazard," he continued.
This makes it an attractive offering for Partners in Performance industrial client base, who are looking for an end-to-end solution to support their digital transformation and energy transition efforts.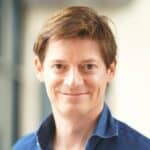 Jasper Hoogeweegen, CEO at Samotics said: "Our SAM4 technology is already delivering significant value to industries, helping to identify developing faults and meet carbon reduction goals. With our joint commitment to solving reliability and energy efficiency challenges, Partners in Performance is a great partner to help scale global adoption of our proven technology and bring these benefits to more organizations around the world."
Two unique solutions from SAM4
SAM4 Health analyses current and voltage signals of electric-driven equipment such as motors and pumps to detect electrical and mechanical faults.
Using electrical signature analysis (ESA) and machine learning, SAM4 Health offers superior fault detection accuracy, detecting over 90% of failures up to five months in advance.
Used to continuously monitor industrial equipment efficiency, SAM4 Energy provides detailed performance and efficiency insights to identify where energy consumption, cost and efficiency losses are largest and implement data-driven recommendations.