China's ZTE Corporation has signed a memorandum of understanding (MOU) with Indonesian telecom Smartfren Business to drive the further development of the local network infrastructure market.
The collaboration aims to provide customized and scalable solutions that specifically address the unique requirements of government and enterprises, thereby facilitating their digital transformation goals.
By leveraging their combined expertise, ZTE and Smartfren Business will provide cutting-edge solutions that actively drive the transformation of network infrastructure in Indonesia.
According to Musa Gan, sales director for ZTE Indonesia, the MOU marks a significant milestone in our joint pursuit of network infrastructure market development. "Through this collaboration, we aim to leverage our respective strengths and expertise to deliver cutting-edge solutions that address the evolving needs of government and enterprises," he elaborated.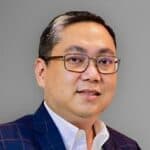 Smartfren Business' chief enterprise business officer, Alim Gunadi, says the company is committed to providing advanced solutions to meet the needs of government and enterprises in achieving digital transformation goals while expanding service coverage throughout Indonesia.
This partnership represents a significant stride towards building a more interconnected and technologically advanced future. Together, ZTE and Smartfren Business aspire to introduce the advantages of advanced technologies to the Indonesian market, promote digital inclusion, and stimulate economic growth in the country.