A new ABI Research study reveals that smart home service revenues grew during 2022, but there is a clear disconnect between smart home adoption and the immediate value to service providers.
Total smart home services revenue for 2022 reached US$32.7 billion, up 2% over 2021, well below the more than 20% growth rate in the penetration of smart home capabilities in homes around the world over the same period.
Smart home services encompass whole home system design, installation, and management down to extended online storage for video from a home camera. It is a market that competes with free offerings delivered and underwritten by some of the largest technology players in the world, including Amazon, Apple, Google, and Samsung.
Smart home services opportunities
The service revenue opportunity is limited by free or freemium services typically tied to the price of smart home hardware, rather than a separate services revenue stream. However, there remains strong potential for those smart home providers able to show real value in their subscription services over and above what can be gained in the freemium market.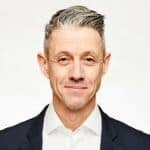 "Home security is an application that has shown resilience during earlier recessions. Those smart home services players with security integrations table to deliver peace of mind as well as whole home functionality, are well placed to defend and even grow their subscription capabilities – even in a tight consumer spending market," says Jonathan Collins, smart homes and buildings research director at ABI Research.
Security is not the only opportunity. In a time of rising energy costs and concern especially in Europe, energy management is another area where smart home players can stress the potential to ease consumer utility bills.
"However, players must ensure their systems continue to evolve to deliver the functionality, security, privacy, or integrations with a host of applications that will support subscription spending," concludes Collins.