Nokia has opened its newly revamped Advanced Technology Center (ATC) in Tokyo to deliver Lab-as-a-Service (LaaS), providing easy access to infrastructure and testing services and validation of devices, applications, and solutions for 5G deployments. The LaaS will help accelerate time to market of new products and services.
The centre will enable communications service providers (CSPs), enterprises and infrastructure companies to gain in-depth knowledge about the real-life workings of local 5G – to jointly develop solutions, demonstrate use cases, and conduct research innovation to test various applications using actual equipment and simulate the real usage environment to help them discover how the technology will perform in a real-world scenario.
Nokia has acquired a local 5G radio license from the Ministry of Internal Affairs and Communications, which allows it to demonstrate Local 5G in the Tokyo, Roppongi office. The ATC will help Nokia provide technical training for faster customer deployment.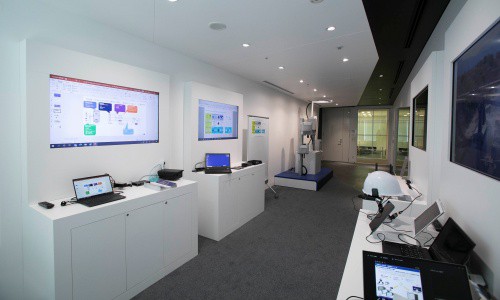 "We look forward to showcasing our latest 5G innovations and how they open new opportunities for our customers. Nokia's Lab-as-a-Service will allow communications service providers to quickly launch innovative services and products by being able to validate them for real-world reliability and performance," said John Lancaster-Lennox, representative corporate officer, President at Nokia Japan.
He added: "It enables us to train our professionals in a simulated real-world environment and to quickly resolve any deployment issue."
Established in 2017, the ATC has helped CSPs test and conduct 5G demonstrations. The upgraded centre will now leverage Nokia's end-to-end 5G products to enable Local 5G demonstrations, integration testing and interconnection testing with third-party application partners in the vertical segment.
Nokia's industrial-grade private wireless solutions have been helping companies in their industry 4.0 transformation. Its AirScale Radio and private wireless solutions including Nokia Digital Automation Cloud and industrial-grade private wireless core Compact Mobility Unit are used to enable local 5G coverage around the ATC.
Furthermore, its Fastmile 5G Gateway Japanese model will provide 5G Wi-Fi coverage for the Wi-Fi devices and Nokia's IP networks will also be used to provide high-speed connections between the Radio, Core and Edge nodes within the ATC.
Nokia plans to further expand the local 5G network to the workplace floor of the Roppongi office and create an environment where all employees can use the local 5G network at the office.