Worried that the US infrastructure will not be able to handle the explosion of IoT devices that is expected to come with the arrival of 5G networks, US lawmakers last week introduced the "IoT Readiness Act".
The bi-partisan legislation, authored by Democrat Congresswoman of Washington Suzan DelBene and Republican Congressman John Katko of New York, directs the Federal Communications Commission (FCC) to determine how much spectrum is necessary to meet the demands of the anticipated growth of IoT devices.
Spectrum planning is needed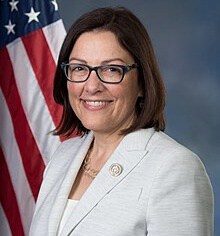 "Spectrum is a finite resource, and if the available spectrum cannot accommodate the devices in the same vicinity, the signals will interfere with each other and cause them to fail," DelBene said in a statement.
In 2014, the FCC's own Technical Advisory Council (TAC) advised the FCC to implement a plan that would ensure adequate spectrum is available and monitor the growth of IoT devices.
FCC officials stated that when it comes to tracking spectrum demand that it "does not focus on specific devices," rather the FCC will issue new spectrum when it is needed. Without adequate data, IoT devices risk not having access to spectrum.
"I believe it is time for the FCC to include Congress in the spectrum planning conversation," DelBene said. "The United States can't afford to wait around while other countries are implementing IoT readiness plans. The time for action is now," said Congresswoman DelBene."
The former Microsoft executive and the co-chair of the Internet of Things Caucus underlined the need to be prepared of the coming IoT explosion in the US. In 2015, a family of four had an average of 10 IoT devices connected to the internet. By 2022, however, the Organization for Economic Co-operation and Development (OECD) estimates that that average will increase to 50 devices per family.
IoT spending on the rise
Indeed, according to analyst firm IDC, worldwide spending on IoT) is expected to reach US$745 billion in 2019, an increase of 15.4% over the US$646 billion spent in 2018. The IT analyst firm further predicted that worldwide IoT spending will maintain a double-digit annual growth rate throughout the 2017-2022 forecast and will surpass the US$1 trillion mark in 2022.
Meanwhile, other countries with similar IoT growth to the US, are already implementing proactive spectrum plans that focus on how to manage increased IoT usage.
South Korea plans to double its available spectrum by 2026, to support future innovations such as smart homes, smart factories, smart cities, and unmanned vehicles. France and the Netherlands are requiring there be enough spectrum available for the anticipated increase in smart city IoT device applications that operate solely on unlicensed spectrum.