The impact and lasting effects of the global COVID-19 pandemic are placing new pressure on commercial building management systems, driving new demand and potential for sensor technologies.
A slew of new sensing technologies and multi-function smart sensing devices are gaining traction and providing a path to smart sensing that will enable smart commercial buildings to best adapt to the changing demands from smart commercial building owners and tenants alike.
ABI Research forecasts sensor shipments will grow from 18.5 million devices to surpass 300 million by 2030, a CAGR of 35%.
Enhancing the management of buildings
In the effort to facilitate a move back to the office, an array of competing approaches, technologies, and devices are vying to bring new levels of monitoring and control to building environments in a market where building owners, operators, and tenants are incentivized to make buildings more appealing.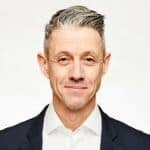 "Traditionally, sensing in the commercial building sensing market has been tied to establish systems, such as heating, ventilation, and air conditioning (HVAC), fire and safety, and access control, but a range of additional environmental sensing technologies, sensors, and devices are coming to market at a time of great upheaval in the commercial building market," says Jonathan Collins, smart home & buildings research director at ABI Research.
Concerns over occupant safety, environmental impact efficiencies as well as more flexible space utilization are necessitating greater real-time building management intelligence. Increasingly valuable applications such as occupancy sensing can be supported by a host of sensing approaches, including microphones, cameras, motion sensors, pressure sensors, and even radar. All deliver real-time insight into building usage, but sensor deployment can be selected related to the efficacy, cost, and end-user comfort. In addition, there are competing sensor technologies within each of those approaches, again with their own strengths and weaknesses.
While sensor players such as Bosch Sensortec and TDK Invensense target multiple markets with their offerings, more specialist players such as photonic product vendor Lumentum and AI intelligence player Ambarella have partnered to support the commercial building ToF sensing market. At the same time, emerging integrators such as Mindshare are leveraging feedback sensors into commercial building systems from players such as Skiply.
"As occupancy sensing, or air quality, or energy management, space utilization, and preventative maintenance push further into commercial building operations, systems integrators, building management providers, and sensor and device developers along with manufacturers will have to ensure they select and integrate the best technologies for as many applications as possible," Collins concluded.