Enterprises are increasingly looking to add connectivity to a wide variety of assets. A greater variety of connectivity types, more sensor features and form factors, and greater software intelligence are enabling the condition-based monitoring (CBM) market to expand into new use cases and generate greater value for customers.
ABI Research forecasts that condition-based monitoring sensors will reach 277 million connections by 2026.
According to Tancred Taylor, IoT markets industry analyst at ABI Research, the CBM market has so far been the preserve of short-range wireless (SRW) technologies. He observes an increasingly more neutral stance toward connectivity as adopters approach use cases not from a technology perspective but from an outcome perspective.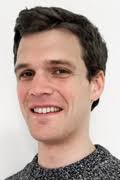 "More investment in software and analytics platforms pushes the focus further toward generating value from sensor fusion and edge data execution. SRW, WAN, and wired technologies play different roles in growing the market into new types of assets that can be monitored."

Tancred Taylor
"These technologies sometimes compete, but they often address distinct use cases. They contribute to expanding what is possible from CBM solutions rather than purely competing on the same turf," he continued.
Market players
To date, the market is dominated by data collection on utilities and processes and monitoring motor-powered equipment. Much of this activity is happening in the industrial market, where companies are looking to reduce downtime by switching to more proactive maintenance strategies and reducing costs through more efficient use of machines and human resources.
Many companies are addressing the CBM market with a specialist focus on solving specific use cases. Independent solution vendors such as Fluke Reliability, VersaSense, Worldsensing, Everactive, and many others are a core part of this ecosystem.
Sensor vendors such as Wika or SICK Sensors are increasingly making a mark in their target industries, particularly through evolved software offerings. Solution aggregators, such as Cisco or Advantech, also play an essential role in packaging solutions to help reach scale.
Many other vendor types exist in this market, from pure-play software vendors or service providers to machine builders and large industrial companies. As the market matures, more partnerships between these to bring specialisms under a single roof will facilitate the adoption of all CBM solutions.
Taylor argues that the CBM market is important to follow because of the breadth of use cases and the size of the total addressable market, much of which is completely unserved today.
"Hardware and software will continue to evolve, and there is much work to do in the ecosystem to streamline how solutions are sold. However, the growing maturity of IoT technology is increasingly leading to a situation where solution providers and adopters can focus on value first and technology second," concludes Taylor.