Following the news that the European Commission has proposed extending the Medical Devices Regulation (MDR), which came into effect in May 2021, Alexandra Murdoch, a medical analyst at GlobalData opined that while this new update provides greater transparency regarding clinical evidence and device failures, with an emphasis on tracking holistic data for each marketed device, it puts pressure on companies to prepare the necessary data for the market approval of their products.
She added that it also requires a vast number of technical preparations. Thousands of devices will need to have the necessary documentation for market approval, and even the manufacturers of materials used in medical devices will need to be able to provide data to adhere to the MDR.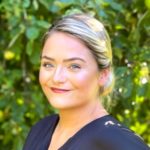 "The MDR now accounts for the level of invasiveness and potential toxicity of medical devices. As the MDR dictates the manufacturing requirements, clinical evaluation, and conformity assessment of their products, manufacturers need to carefully consider the new rules when reclassifying their devices."

Alexandra Murdoch
"For instance, IVD devices have been especially affected by the changes, as manufacturers of these devices need to perform their own gap analyses to determine if their devices need to be reclassified, and what the new class requirements would be," she continued.
She posited that this extension could be a good thing for the medical device market in Europe, as it only applies to devices that are safe for patients.
"If the three-year deadline is truly unattainable, these extensions could prevent devices that are perfectly safe for use from being taken off the market because they were unable to get recertified in time," concluded Murdoch.