A standardised production process is also needed to facilitate industrial standardisation.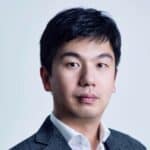 "Industries cannot be formed without standards", Xu Li, executive chairman of the board and CEO of SenseTime. He posited that standardisation would lead to a flourishing AI industrialisation.
"Through powerful infrastructure, we can produce high quality and standardised models with replication in various scenarios, as well as efficiently manage the whole process of model production. It is worth mentioning that standardisation is not a constraint and will ultimately create infinite possibilities in AI applications," he explained.
Xu stressed that a standardised AI manual is needed to enable scalable AI innovation.
As AI develops towards commercialisation, AI models become the standardised features for the intelligent era, supporting various applications such as advanced driver assistance system (ADAS), city management, surgical planning, and intelligent agents in games, in which issues can be resolved through the same standardised AI models.
The four new AI platforms
Stressing the importance of standards for the further adoption of AI at scale, Hong Kong-based SenseTime unveiled four new AI platforms covering different fields including AI cloud computing, vehicle-road collaboration, AI in gaming and smart hospitals, aim to drive AI's scalable industrial application through standardised, more efficient, easy-to-use, and low-cost platform services.
The SenseCore AI Infrastructure, as an innovative "Yingzao Fashi" developed by SenseTime, achieves highly efficient, low-cost, and scalable AI innovation and empowerment for industries.
SenseCore AI Cloud is developed into an out-of-the-box industrial-grade AI toolchain underpinned by the SenseCore AI Infrastructure. It can facilitate AI infrastructure's comprehensive digital management, effectively meeting the requirements for future industrial AI pipelines as well as the large-scale training, verification, and reasoning for AI models.
SenseCore AI Cloud can help customers double the efficiency of AI research and development with lower infrastructure costs by providing a full-stack deep learning platform and a series of advanced algorithm platforms and models.
Essentially, it creates a new paradigm of AI cloud infrastructure that innovatively empowers various application scenarios including autonomous driving, smart city, AI for Science and Metaverse.
SenseAuto V2X is SenseTime's vehicle-road synergy platform committed to providing a one-stop analysis and decision-making solution for future mobility by integrating "smart cars, intelligent roads and collaborative cloud".
Through the fusion control and analysis of vehicle and road information, it can achieve intelligent operation of "vehicle, road and cloud" platforms to improve traffic management efficiency.
SenseAuto V2X can transmit sensory output from roadside sensors to the vehicle and empower intelligent vehicles with more comprehensive sensing capabilities to better adapt to complex traffic scenarios.
Currently, SenseAuto V2X is deployed in the management of national Internet of Vehicles (IoV) pilot zones, closed parks, highways and urban traffic, facilitating the decision-making for traffic management with higher efficiency and safety.
SenseMAP Multi-Agent Platform is SenseTime's tailor-made AI gaming production and operation platform. Leveraging the strength in computing power, deep learning and intelligent decision-making technologies, SenseMAP provides game developers one-stop full-cycle production services, covering auto-adaptation in gaming ecosystem, auto-creation of gaming content, and auto-operation of gamer community.
It has largely elevated the productivity of game development to create a better competitive experience for gamers. SenseTime will continue accelerating the diverse applications of AI in games and join hands with industry partners to boost the innovation and development of the game industry.
SenseTime Smart Hospital Solution provides a suite of smart services across various scenarios with the goal of delivering "patient-centred and quality-first" services.
For medical professionals, the SenseCare Smart Health Platform provides high-quality, efficient AI diagnostic assistance throughout clinical processes; for patients, the Smart Outpatient Assistant can streamline the outpatient procedure and optimize the patient experience.
For hospital operators, the Smart Management Service accelerates hospital operation and management's digitalization.
For research organizations, the Intelligent Clinical Research Platform facilitates R&D work and boosts research efficiency.
For regional-level medical alliances, the Smart Medical Collaborative Platform optimizes the allocation of regional medical resources. SenseTime is committed to leading the development of AI-powered smart hospitals and accelerating the digital transformation of high-quality hospitals.