For the longest time, there exists a chasm dividing information technology (IT) and operational technology (OT). However, in recent years, critical infrastructure system (ICS) breaches in the form of cyberattacks and their overflow into what is the traditional IT domain, cybersecurity, are leading to closing the divide – either directly or indirectly.
The Ponemon Institute report, the 2021 State of Industrial Cybersecurity, reveals that cultural and technical differences, topped by patch management (50%) and the unique requirements of ICS vendors (44%), cause conflicts between the two functions.
Paessler claims it is bringing IT and OT closer together with the launch of a product extension for PRTG, an agentless network monitoring software developed by the company.
What is it?
Paessler PRTG is an IT monitoring software that helps businesses monitor their entire IT infrastructure – no matter if it is an on-premises, cloud, or hybrid environment.
Paessler PRTG OPC UA Server is designed for customers in the industrial sector – specifically teams in operational technology (OT) – who wish to receive information from both IT and OT monitoring displayed in their supervisory and control systems (such as SCADA, MES, DCS, and others).
IT/OT convergence will build the bridge to more efficient processes in industrial environments and solutions like OPC UA Server will provide real, tangible value to OT professionals.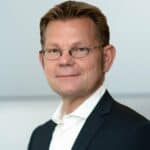 Paessler CEO, Helmut Binder, says: "As we continue to evolve our product portfolio, we recognize the importance of expanding our solutions to meet the unique needs of industrial customers, especially in Asia Pacific, where the adoption of Industry 4.0 technologies is gaining momentum. This product extension demonstrates our commitment to providing cutting-edge solutions that meet the demands in the world of OT."
Together with Paessler PRTG, OPC UA Server allows OT admins and plant operators to monitor their infrastructures through their supervisory and control system architecture. OPC UA Server expands Paessler PRTG's field of application by bringing a comprehensive overview of various IT and OT elements into OPC UA-capable systems.
Further benefits are central alerting via existing alert chains, enrichment of quality control data with data from IT/OT components, as well as interactive alarm handling between IT and OT personnel.
Initially, this product extension will operate exclusively with Paessler PRTG Network Monitor with active maintenance, and its coverage will be extended to Paessler PRTG Hosted Monitor and Paessler PRTG Enterprise Monitor soon.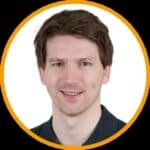 "We believe that OPC UA Server will help industrial customers to get a comprehensive overview of their industrial networks and environments. This also includes the reduction of downtime and therefore improvement of their plant infrastructures," said Johannes Liegert, product manager of IoT & Industry at Paessler. "Using Paessler PRTG with this product extension, operators and engineers have more data at their fingertips and can thereby make better decisions."
As the requirements in the OT world are diverse, OPC UA Server comes in 3 feature-based pricing tiers in the form of subscription-based models. The new product extension is now available, and quotes can be requested by contacting Paessler's customer service. Customers of Paessler PRTG with an OPC UA Server subscription will receive comprehensive support from the Paessler team, including access to training materials.