Analysys Mason forecasts that the network automation and orchestration (NAO) market is projected to grow at a CAGR of 9.4% from 2023 to 2028 to reach US$16.5 billion. The firm attributes the growth to the ongoing roll-out of 5G standalone (SA) by communications service providers (CSPs) and cloud-native digital transformation journeys, which demand higher levels of automation to overcome network complexity.
CSPs will be increasing their spending in multi-domain, multi-vendor and multi-technology network control, management and orchestration systems that support hybrid cloud networking environments.
By 2028, 60% of the total NAO expenditure will be dedicated to 5G, WAN automation and multi-domain orchestration predicts the firm.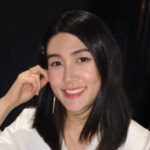 Michelle Lam, an analyst at Analysys Mason, predicts the coming years will be a critical time for 5G, marked by maturing technology and evolving use cases that are prompting CSPs to invest heavily in advanced automation and orchestration capabilities.
"This investment serves the dual purpose of reducing total cost of ownership (TCO) by streamlining complex operational processes, and secondly, unlocking new revenue opportunities with service differentiation," she elaborated.
According to Lam, 5G-related NAO spending is projected to grow at a CAGR of 27.2% during the forecast period to reach USD8.6 billion, aligning with CSPs' imperative to modernise their 5G SA infrastructure to support end-to-end network slicing, cloud-native automation and intent-based orchestration.
"CSPs will look towards enhancing these capabilities with artificial intelligence/machine learning- (AI/ML) driven closed-loop automation to enable automated slice lifecycle management across multi-vendor, multi-cloud and multi-technology environments."
She believes these efforts will rely on open standards and the adoption of Kubernetes-based network architectures to facilitate the orchestration of cloud-native network functions (CNFs).
"Open-source initiatives, such as the Nephio project, will be the driving force to unify CNF orchestration across the RAN, core and transport network and support CNF domain orchestration in multi-vendor cloud infrastructure across large-scale edge deployments," she continued.