Industrial communications and networking vendor Moxa has introduced the AWK-3252A wireless AP/bridge/client to meet the growing need for faster data transmission speeds.
The AWK-3252A aims to optimise mobile automation and IP surveillance systems in mining, manufacturing, healthcare, transportation, and other industries, driving improved outcomes especially where Autonomous Guided Vehicles (AGVs) and Autonomous Mobile Robots (AMRs) are at the heart of boosting productivity and operational safety.
Capable of concurrent dual-band Wi-Fi, the Moxa AWK-3252A offers 802.11ac performance with DFS channel support, the latest WPA3 encryption for an additional layer of WLAN security, aggregated data rates up to 1.267 Gbps, and millisecond-level client-based Turbo Roaming for <150 ms recovery time between APs.
Two redundant DC power inputs increase the reliability of the power supply, and the AWK-3252A can be powered via PoE to facilitate flexible deployment. Combined, these features simplify industrial wireless operations and the integration of mobile systems outfitted with complex sensors and cameras, while ensuring high performance to address the requirements for reliable and futureproof systems.
The AWK-3252A is compliant with IEC 62443-4-2 and IEC 62443-4-1 industrial cybersecurity certifications -- which cover both product security and secure development life-cycle requirements -- helping system integrators meet the compliance requirements of secure industrial network design, resulting in lower development risk, time, and cost.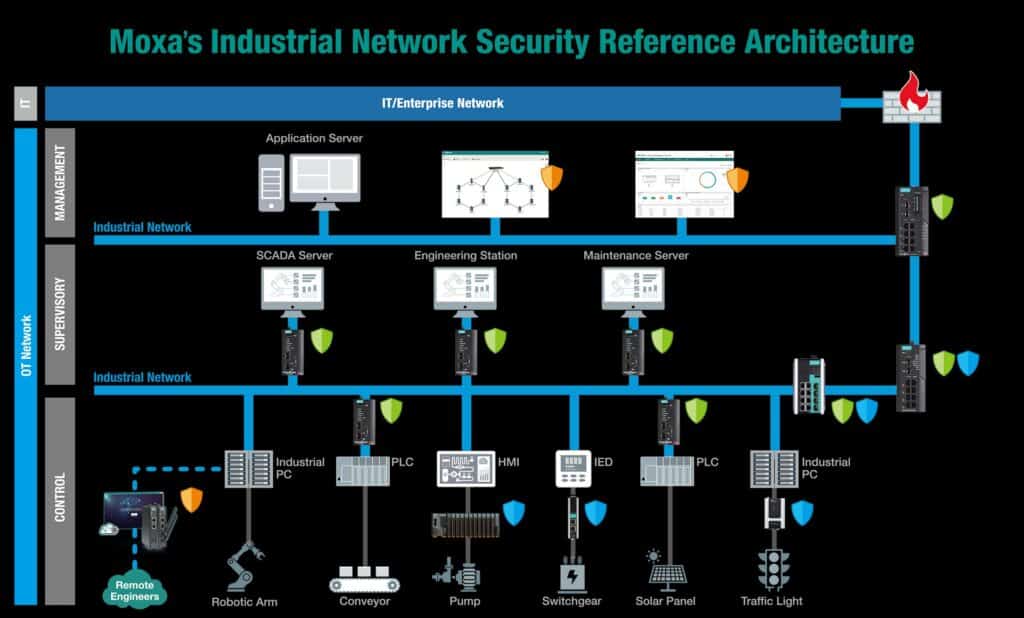 Built for demanding industrial use, the AWK-3252A is protected within a metal IP30-rated housing with DIN-Rail mounting or optional wall mounting. Integrated antenna isolation safeguards against external electrical interference.
For those installing network devices in hazardous locations, the AWK-3252A is certified for Class 1, Division 2 (C1D2) areas where the risk of explosion exists. An extended temperature version of the device is safe to use from -40 to 75°C to ensure smooth wireless communication in exceptionally harsh environments.