Gartner defines the Application Performance Monitoring and Observability Market as software that enables the observation and analysis of application health & user experience. The targeted roles are IT operations, site reliability engineers, cloud and platform ops, application developers and product owners.
A 650 Group report posits that the Observability market grew by 60% in 2022 and that cloud and subscription-based offerings are predicted to be most of the revenue during the forecast period as enterprises move to hybrid and multi-cloud infrastructure.
The Deep Observability Market is a critical growth component for Observability Infrastructure vendors, as enterprises need to extract a significant amount of data from networks beyond logs to secure and automate their infrastructure.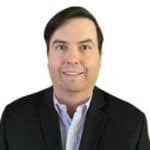 "Operation teams, such as SecOps, NetOps, and CloudOps, are key beneficiaries of Deep Observability. These teams stress the importance of being proactive and less reactive to application performance, vulnerability detection, and issues in their production networks," said Alan Weckel, founder and technology analyst at 650 Group.
"Deep Observability continues to add additional value-add features like decryption, application filtering, application metadata, and deduplication. Over the forecast years, this will help drive networking automation and AI-based networks."

Alan Weckel