"Despite supply headwinds, labour shortages, and an uncertain economic environment, the manufacturing industry continues to surpass the expectations of previous years. To maintain this growth, leaders should leverage digital technologies, adopt strategies for the future of work, and drive supply chain resiliency." Deloitte
The Deloitte report, 2023 manufacturing industry outlook, predicts that manufacturers will likely continue progressing toward smart factory transformations, as these initiatives drive future competitiveness.
Many manufacturers are making investments in laying the technology foundation for their smart factories. One in five manufacturers is already experimenting with underlying solutions or actively developing a metaverse platform for their products and services.
Trends influencing ASEAN's manufacturers
According to Euromonitor International's Voice of the Industry: Digital survey, around 62% of companies globally plan to increase their investment in cloud computing over the next five years, while around 50% of companies plan to invest in Artificial Intelligence, the Internet of Things and production automation tools.
Pavan Mahajan, VP of solutions delivery for APAC at Belden observes that the adoption of Industry 4.0 technologies gaining momentum among manufacturing companies in the region. He attributes this trend to manufacturers seeking to accelerate their journey towards full digital transformation.
Boston Consulting Group observes that harnessing Industry 4.0 will be key in helping the ASEAN manufacturing sector become more competitive and move up the value chain, with Singapore, Malaysia and Vietnam among countries that are already investing in smart manufacturing solutions such as smart factories, industrial IoT, advanced robotics, and cloud computing.
"Customers are beginning to embrace the desire for digital transformation and are looking to transform their manufacturing ecosystem with industrial automation and smart solutions," added Mahajan.
Industry 4.0 investment priorities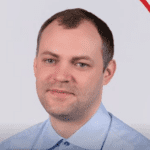 According to Justinas Liuima, insights manager, industrial with Euromonitor International, says to partly solve the problem and compensate for rapid wage growth, companies are forecast to accelerate their investment in production automation tools in 2023.
"Production automation in many cases could be the only viable option for companies to ensure productivity growth," opined Liuima.
Mahajan says among Belden's customers in the Asia-Pacific (APAC) region, a key investment area is IT/OT convergence.
IDC predicts that by 2024, 50% of industrial organisations will be integrating data from edge OT systems with cloud-based reporting and analytics, moving from single-asset views to sitewide operational awareness. The IT/OT convergence market in APAC is estimated to develop at the highest CAGR of 7.1% from 2022 to 2027, from US$49,195 million in 2021 to US$73,523 million in 2027.
"As data becomes increasingly crucial for manufacturing companies to solve business challenges and achieve greater operational efficiency, performance, safety, and profitability, having access to an optimised, convergent network is key," noted Mahajan.
With both IT and OT data available, he opined that companies could collect, move, integrate, and analyse data to automate processes and make better, more informed business decisions. "The additional capabilities in an IT/OT converged network, such as edge computing and analytics, will also usher in even greater opportunities for productivity and problem-solving," he added.
Mahajan said that another key area of investment for manufacturers is in edge-to-cloud environments, especially edge technologies. We are seeing a higher level of acceptance and readiness among our manufacturing customers to invest in industrial edge solutions, with an increasing adoption rate over the past two years.
This is happening worldwide as well as in APAC, with GlobalData predicting that the global edge computing market will reach US$17.8 billion by 2025, with APAC sales accounting for 26.4%.
"As Industrial IoT (IIoT) and Industry 4.0 continue to gain momentum, investing in industrial edge capabilities will be key in enabling fully connected operational systems, reducing latency and cost of data processing while maintaining security and communication with the cloud," concluded Mahajan.
Core competencies needed to benefit from Industry 4.0 innovations
Katarzyna Grzybowska and Anna Łupicka, authors of the report, Key competencies for Industry 4.0, noted that the demand for special skills will drive the shift of job creation within Industry 4.0 requiring more qualified managers.
For his part, Mahajan believes that to benefit from industry 4.0 manufacturers will need to have skills in network security, and data management and governance.
"The expanded, highly connected networks with more data transmission points, which are characteristic of Industry 4.0, create a greater need for security. This only grows with the integration of cloud computing, edge computing and the presence of older devices on an industrial network that can be more vulnerable," he explained.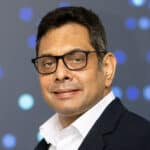 "Manufacturers need to have proper security measures in place to ensure network security, including the implementation of advanced network access control systems, industrial cybersecurity firewalls, and other hardware components to secure network infrastructures."

Pavan Mahajan
He added that manufacturers also need to place more emphasis on industrial data management and governance. "With the adoption of smart technologies and IIoT, more and more devices are getting networked and connected. Organisations need to have a strong data governance policy that outlines how data needs to be stored, managed, accessed, and analysed and by whom to ensure data isn't lost, stolen, or misused," concluded Mahajan.
Top recommendations for ASEAN manufacturers
According to Mahajan, the pandemic has shown that digitisation which leads to digitalisation and usage of advanced technologies is key to staying resilient and agile in the face of major disruptions.
"As we move into a 2023 full of uncertainties, manufacturers in ASEAN need to further accelerate their digital transformation journey, prioritising the adoption of technologies such as warehouse automation and connected manufacturing," he opined.
Mahajan posited that moving towards full automation for warehouses will help boost productivity and operational efficiency for manufacturers at the material handling level.
"Beyond being able to streamline workflows, eliminate waste and maximise output, smart automated warehouses will also be flexible and robust enough to support future technologies and processes, effectively futureproofing network infrastructures against changes and disruptions," he continued.
"Depending on their focus and goals, manufacturers could also consider making the leap towards connected manufacturing, which harnesses the power of data to transform operations as well as customer and employee experience. With many uncertainties and challenges facing manufacturers now, it can be difficult for them to focus on the future," he cautioned.
"Transitioning to connected manufacturing will ultimately enable manufacturers to stay ahead of the curve with significant long-term benefits such as boosting efficiency, reducing costs, and enhancing communication across all stages of manufacturing."

Pavan Mahajan
"As the threat landscape is becoming more sophisticated than ever, manufacturers should look to reinforce their network security. Security should be taken into account at the initial stage of network design for a more holistic and effective approach to securing modern industrial networks.
"At the same time, security best practices such as implementing firewalls and continuous monitoring of potential threats should be applied in day-to-day operations to minimise security risks," he concluded.