Public safety environments demand far greater reliability and assurance than consumer environments do. We describe public safety environments as being "mission critical" which means there is a very high level of reliability, resilience, security and auditability for any technology used.
Land mobile radio networks have provided these qualities for some time and will continue to do so. Now public safety agencies are looking for a combination of voice communication, video and software solutions to manage their daily work.
New and emerging technologies including the Internet of Things (IoT), artificial intelligence (AI) and machine learning have transformed many industries and markets and are now being more broadly adopted by the public safety sector.
So what say you that there is growing awareness and interest around IoT and public safety?
At this moment in time, IoT and safety-at-the-edge are two things that are hard to imagine being in the same sentence.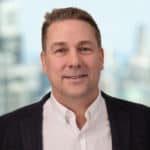 Andrew Sinclair, Corporate Vice President, Software Enterprise, Motorola Solutions, says technologies that help to deliver the right information to the right person at the right time are vital to public safety.
"When paired with other data sources and powered by artificial intelligence (AI) and machine learning, IoT data can provide valuable insights to help law enforcement personnel make better and more informed decisions. This enables faster response both in the field and in command centres, enabling organisations to take greater control while working faster, smarter and more safely," said Sinclair.
Integrating IoT to secure smart cities
Sinclair noted that developed economies in the Asia-Pacific including Singapore and Malaysia are investing in technologies to capture, filter and analyse the data that flows throughout their cities. While the initial use cases for these data sets have typically been for urban planning and design, the next opportunity is to take the data that flows through a smart city and use it to create a safer city.
He suggested using IoT to capture data sources that surround an intelligent lamp post and use those to protect communities and support first responders in their daily work. Sensors to detect weather conditions, the availability of parking spots and CCTV footage are all examples of data sources that can be valuable to public safety organisations.
At the 5th Annual 2019 Smart City Asia/Pacific Awards, IDC recognised several government organisations in the region including the Suzhou Wujiang Public Security Bureau and the Checkpoint Authority of Singapore for their Smart City projects in the area of public safety. However, it was the Integrated Emergency Data Platform – An AIoT Application in All-Hazards Early Warning and Decision Supporting System by New Taipei City Government (Taiwan) that won the Top Smart City Project for Public Safety – Disaster Response/Emergency Management category.
Money matters
Budgets will remain the perennial concern for most governments looking smart city efforts.
Sinclair argues that there is no fixed economic analysis to determine what the appropriate investment levels should be. "Cities should start by analysing the data resources they already hold today and considering how those can bring incremental gains to safety and productivity. Our experience shows that starting here enables more capabilities and data sources to be added over time," he opined.
5G is coming
Asked how he sees 5G impacting the delivery of public safety solutions that use IoT, Sinclair said 5G will provide an opportunity to build upon the existing tools that public safety agencies use today.
The immediate impacts of 5G are around bandwidth and connectivity. Greater bandwidth enables greater distribution of large scale data including video feeds. Greater coverage and connectivity also support this and enables more to be managed and distributed from more places. That data could include body-worn camera footage, sensor information from a smart building, citizen-generated data and more.
Lower latency can also enable the greater uptake of advanced technologies in the future. This includes VR and AR applications which can support critical roles in public safety, for example presenting multiple visual data sources to a fire incident commander.