ABI Research forecasts that spending by mining firms on data analytics will reach US$1.4 billion in 2030, up from US$780 million this year. ABI Research examined the extent to which six of the largest mining companies (Anglo American, ArcelorMittal, BHP Billiton, Glencore, Rio Tinto, and Vale) are deploying digital technologies in their operations and contrasted these findings with the firm's financial results.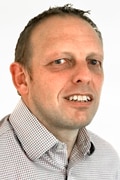 "The results revealed that investments made by ArcelorMittal, Glencore, and Vale have not yet significantly grown the bottom line. While correlation doesn't necessarily mean causation, BHP Billiton is deploying digital technologies across its operations and achieving some impressive financial metrics," says Michael Larner, industrial and manufacturing research director at ABI Research.
He added that the exercise highlights that some mining firms are more digitally mature than others, and in the case of BHP Billiton, data analytics is being utilized to support operations in real-time and underpinning efforts to improve safety and the mine's overall capacity.
Further use cases that data analytics underpins include Rio Tinto automating large parts of their operations, while Anglo American has developed digital twins of their equipment and control systems.
"As much as we'd like to believe that digital transformation is the sole component delivering to the bottom line, numerous other factors contribute to the firm's financial performance," continued Larner. "But suppliers such as Hexagon, with a broad portfolio of applications that support individual workflows (such as sequencing blasts and creating 3D models of a mine), and the likes of ABB, GE Digital, Honeywell, and Rockwell Automation can support the miners' asset performance and operational goals."