According to IDC's Worldwide Quarterly Security Appliance Tracker, total market revenue in the overall security appliance market grew 7.6% year over year in the second quarter of 2023 (2Q23) to more than US$4.2 billion. This represents a US$298 million increase compared to the same quarter in 2022. In the same period, security appliance shipments grew 22.0% year over year to 1.1 million units.
The performance of the combined unified threat management (UTM) and firewall markets drove the growth of the overall market in 2Q23 with revenue growth of 9.7% compared to 2Q22. The intrusion prevention systems (IPS) market grew 2.3% year over year, while content management and virtual private networks (VPN) both experienced a single-digit year-over-year decline in the quarter.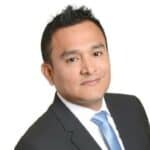 "Supply chain constraints that have impacted the hardware-based markets continue to improve and IDC expects the security appliance market to maintain a healthy rate of growth in the years ahead as hardware-based security platforms remain a key component in a customer's cybersecurity investment strategy," said Carlo Dávila, research manager, Enterprise Trackers at IDC.
Competitive landscape
* Note: IDC declares a statistical tie in the worldwide security appliances market when there is a difference of 1.0% or less in the share of revenues or shipments among two or more vendors.