Healthcare Triangle enters the Asia Pacific digital healthcare market, earmarking an investment of US$25 million in the next five years.
The new joint venture company based in Singapore sees a tremendous opportunity in the region with the increased adoption of virtual healthcare and growing investments in digitalisation by healthcare institutions.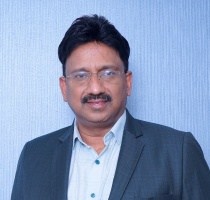 "Owing to the rise of artificial intelligence, IoT, and big data in healthcare, the region's digital health market, valued at US$40.3 billion in 2021, is expected to expand to US$326.7 billion by 2030 at a CAGR of 26.5%. As such, Healthcare Triangle's entry into the region couldn't be timelier," said company chairman and CEO Suresh Venkatachari.
The company's expansion into the region is expected to bolster the role of Singapore as a medical innovation hub. With their experience working in the developing healthcare technology industry in the US, Healthcare Triangle aims to help healthcare companies scale their digital solutions and innovation in the region.
Fostering partnerships for a resilient healthcare ecosystem
Meanwhile Healthcare Triangle will be fostering partnerships and collaborations that help create better and more robust digital healthcare solutions in the Asia Pacific.
Specifically, the company plans to tap into Shankar Group, a leading diversified enterprise in FMCG, property development and services presence across the region, including South Asia, the Middle East, Japan, and Australia to expand its services all over the ecosystem.
Partnerships have been crucial in enabling Healthcare Triangle to create a resilient healthcare system. It is one of the few providers in the region that has such a comprehensive network of partners that allows them to support regional and global healthcare projects.
The company is HITRUST certified and a premier partner of Amazon Web Services (AWS), Google Cloud (GCP) and Microsoft Azure to provide multi-cloud services to customers. To provide holistic digital health solutions, it collaborates with EPIC and Meditech, leading Electronic Health Records (EHR).
Opportunity abounds across the region
According to McKinsey, digital health in Asia could collectively create up to US$100 billion in value by 2025, up from US$37 billion in 2020.
A large population of the APAC region still lives in remote areas seeking digital healthcare services. Increasing awareness about telehealth services and the growing demand for low-cost remote patient monitoring services are expected to drive the market in the next ten years.
The growing need for clinical information systems and electronic medical records will propel digital healthcare platform adoption.
"We are confident that our platform solutions will elevate healthcare and life sciences businesses with the power to transform and manage their cloud infrastructure across any CSP (Cloud Service Provider) and empower businesses with utmost security and compliance to harness the full potential of their data and thereby speed up their data-driven digital transformation journey," said Venkatachari.