Under the second round of the Anti-epidemic Fund in May, the Hong Kong SAR government launched the Subsidy Scheme for Encouraging Early Deployment of 5G with the aim to encourage companies both in the private and public sectors to be early adopters of the technology to spur smart city development.
To date, a total of 20 applications have been approved. The scheme provides government subsidy of up to 50% of the costs – subject to a cap of HK$500,00 – of the projects that are directly relevant to the deployment of 5G in the city.
5G is expected to transform the way people live and work with its the ability to provide up to 20 times faster download and upload speeds than 4G, drastically reducing the delay in connection times between devices and wireless networks.
Two local companies that were among the first to be given subsidy under the scheme this week shared the benefits of deploying 5G in their organisations.
Faster streaming videos
Keith Rumjahn, the CEO of a smart fitness product company, said the faster and more stable internet connection of a 5G network is vital to their online fitness classes,  where a customer's online streaming experience could be affected by the video's slow buffering.
"As long as you have a 5G SIM card and router, it's guaranteed to have a really fast speed that's stable and low latency, which is very important for our product. Imagine doing a live stream and, all of a sudden, it's buffering. It is not a good experience," he said.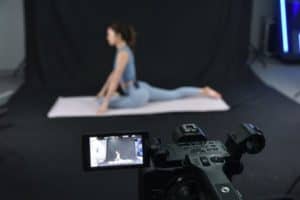 The online classes are delivered through 4K videos, featuring fitness trainers from around the world who teach people workout routines and exercises. With 5G, customers can see every bit of sweat on the coach's body and that's what makes the experience better.
"If you have experienced high-definition television, once you have watched it, you cannot go back to analogue and I think consumers expect higher quality," Rumjahn added.
Rumjahn also  pointed out that with 5G, his company now features better artificial intelligence (AI) technology. "In a live class it is not a one-way interaction, but a two-way interaction. We have an AI technology that measures the body's activity and that allows the coach to teach many people at the same time and highlight the people who are doing it wrong."
He added: "The coach can just give feedback to the people who are doing it wrong. With 5G we can send more data faster and in real time so the coach can give more feedback faster."
Increased operational efficiency
Jeffrey Chan, an assistant technical engineer for a lift company is also benefitting from the scheme. It uses 5G to carry out real time monitoring by installing sensors in different parts of its lifts to collect data. Once a malfunction is detected, technicians can swiftly be deployed to the site.
Traditionally, the approach to  elevator maintenance is relatively passive. When breakdowns or accidents are reported, technicians visit the site to check and fix the problem .
"The biggest difference with 5G is that it allows us to do predictive maintenance. It has helped out technicians to increase operational efficiency and reduce unplanned down-time. 5G  enables technicians to identify and solve problems before they occurred," he said.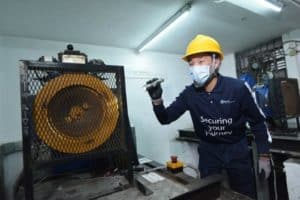 The company's  system processes the data in the cloud, which involves artificial intelligence and machine learning. Trend analyses are reported in the mobile app, which issues alerts to technicians of potential breakdowns in the coming days. Subsequently, the company's technicians are able technicians can prepare the parts before going onsite, thus reducing maintenance time.
"The second part is the remote collaboration between frontline technicians and the technical help desk. When technicians encounter difficulties during maintenance, they will have virtual meetings with our engineers. With the 5G network, minimised latency, real-time sound and video quality are ensured to provide efficient and safe service," Chan said.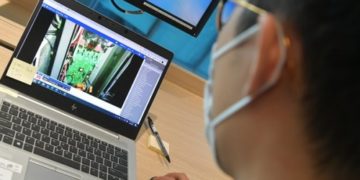 Furthermore, the company managing director Henry Cheung added: "I believe the 5G -pilot programme provides an opportunity that (allows us to) use our existing data, the data on elevator failures that our normal technicians are gathering and apply it to the new system. This 5G system would then use the data with AI and the Internet of Things (IoT) technology to improve accuracy rate of predicting elevator failures."
Meanwhile, the application deadline for Hong Kong's Subsidy Scheme for Encouraging Early Deployment of 5G  has been extended until May 31, 2021.