Geotab launches beta of Project G aimed at setting a new standard for the industry, empowering participating customers in Australia to effortlessly access on-demand insights on vehicle performance, efficiency, and sustainability.
From idling times to fuel economy comparisons, vehicle usage, cost savings, and beyond, Project G aims to deliver comprehensive, digestible information with ease.
By harnessing the power of natural language models, Project G reduces the time to insight for customers and transforms the process of analysing fleet data into a simple and intuitive experience. Project G is built on privacy-by-design principles and keeps all customer telematics data within Geotab's environment, never shared with any Large Language Model (LLM).
In explaining the application of generative AI in the connected transportation landscape, Mike Branch, vice president of data & analytics at Geotab says the company's experience presents it with a unique opportunity to analyse vast amounts of fleet data, identify patterns, and generate invaluable recommendations to optimise operational efficiency and performance.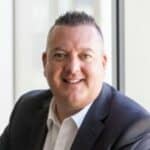 For his part, David Brown, assistant VP for APAC at Geotab says Project G opens doors to actionable insights, leveraging Generative AI to enhance vehicle performance, operational efficiency, and sustainability, ultimately shaping the future of connected transportation in SEA.
Over the past year, Generative AI has become a significant area of focus and organisations worldwide are exploring its potential to drive customer and performance business efficiencies. According to Statista, the value of Generative AI is expected to show an annual growth rate (CAGR 2023-2030) of 27.33%, resulting in a market volume of US$8bn by 2030 in SEA.
The region has also seen an extraordinary boost in AI adoption in 2023 with 76% of businesses now using AI in 2023 in a study done by IDC.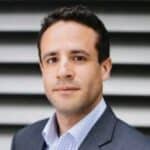 "The beta project is an exciting collaboration with select customers. We are able to align real-world requirements and challenges with data science expertise to learn, adapt and evolve capabilities. The possibilities are limitless, and we're committed to delivering cutting-edge solutions that make data easily accessible for our customers."

Mike Branch