The business landscape with geopolitical tensions, sustainability concerns, and supply chain disruptions is changing the IoT market perspective.
According to Frost & Sullivan's report, Internet of Things (IoT) Top 10 Growth Predictions for 2023, businesses are implementing a comprehensive IoT strategy in the short term, envisioning outcomes and growth opportunities that will help them overcome adversity and ensure growth.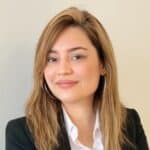 "A majority of respondents, 40%, use IoT in security and surveillance systems as it promises to protect critical assets across industries," said Cecilia Perez, ICT research analyst at Frost & Sullivan. "Additionally, for 39% of respondents, industrial automation and smart manufacturing are among the main applications driving IoT projects."
Perez added that the need to meet CEOs' top goals—improving processes, automation, and productivity—will accelerate Industrial IoT (IIoT) deployment in 2023.
"IoT sensors and analytics will help digitise the physical world and quantify human actions, which support organisations in predicting, optimizing, and enhancing customer interactions for a better customer experience (CX)," he continued.
Short-term tactics
Frosts list three action items for market participants to consider to capture opportunities in the short term. These include:
Consider incorporating 5G and edge computing to process IoT data in real-time for mission-critical applications and automation.
Incorporate artificial intelligence (AI) and machine learning (ML) to make data smarter. It helps businesses engage with customers through multiple channels, including social media, and deliver better CX.
Encourage the manufacturing sector to leverage the potential of IIoT as its use can improve energy management and reduce consumption and costs.