Adelaide-based Fleet Space Technologies has raised USD$7.35 million (AUD$10.8 million) to help launch a constellation of nanosatellites, aimed at delivering ubiquitous Internet of Things (IoT) connectivity to remote industries worldwide.
The company launched its first four nanosatellites in 2018, on board SpaceX, Rocket Lab and ISRO, and will use the new funding to launch its next generation of nanosatellites in 2020.
The new funding will enable Fleet Space to meet the increasing demand for global deployments of private IoT networks, powered by its constellation of nanosatellites, across industries including logistics, resources and energy.
Strategic investors
The latest funding round introduced strategic investors specifically chosen to help Fleet Space develop its technology to become more powerful and deploy it with the right network and technology partners.
Global funds Momenta Ventures and Hong Kong's Horizons Ventures are the new investors in this latest round of funding.
Fleet Space is one of the first investments from Momenta Ventures' LPWAN Ecosystem Fund, the only IoT -focused fund in the US, established to accelerate industry solutions powered by Low Power WANs with a focus on open standards and ecosystems such as LoRaWAN.
Horizons Ventures, the private investment arm of Hong Kong tycoon Li Ka-shing, is a leading investor in some of the world's most innovative companies and disruptive technologies including Spotify, Siri, Zoom, Air Wallex, Impossible Foods and Perfect Day.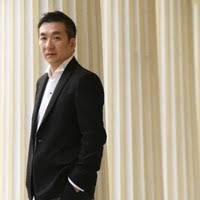 "The advent of new communications technologies like 5G and nanosatellites will enable massive worldwide adoption of IoT devices globally for the first time, said Patrick Poon, director at Horizons Ventures, in a statement. "Fleet Space's technology and constellation of satellites is crucial to bringing the possibilities of the IoT to the far reaches of the globe and extending the work of Hutchison Group's telecommunications companies and was a perfect fit for Horizons."
Other investors in the latest funding included Grok Ventures and Blackbird Ventures, who re-invested in the company, and major Australian materials hire company Kennards Hire, a Fleet Space customer focused on digital transformation.
Fleet Space previously raised AUD$5 million from investors including Blackbird Ventures and Grok Ventures, alongside matched seed funding from the South Australian Government.
Growing constellation of nanosatellites
Fleet Space technology has met unprecedented demand since its launch in 2015, with more than three million LoRaWAN devices registered to join the global network in a single, 24-hour period.
Founded by aerospace engineers, Fleet Space's technology enables companies to roll out transformative IoT solutions previously rendered impossible by cost, distance and connectivity.
The company combines a global constellation of nanosatellites at a fraction of the cost of traditional satellites, with its Portal, a long-range LoRaWAN hub that processes data from sensors using edge computing to reduce data transmission needs.
The result makes the impossible a reality – from tracking assets across thousands of kilometres, managing heavy equipment at remote mine sites, to monitoring major pipelines and utilities.  All of these powered by Fleet Space growing constellation of shoebox-sized nanosatellites.
Fleet Space's technology will make it possible to help connect the more than 14 billion low-power, industrial IoT sensors and devices expected to come online by 2025.
According to research firm IDC, global IoT market is expected to surpass USD$1 trillion in 2022, driven by increased use of industrial sensors in manufacturing, transportation, utilities and other asset-heavy industries.