The delivery is part of the long-term supply agreement signed in March this year between the company and Global Electric Transport (GET) Worldwide for no fewer than 500 vehicle units within 24 months. The delivery of the electric vehicles, which will be mainly used in the Philippines and Malaysia, is expected to be completed by March 2023.
COMET is GET Worldwide's flagship electric public transport vehicle designed for emerging markets. The California-based company began deploying its first fleet of COMET electric buses in the Philippine cities of Manila and Davao, Philippines last December.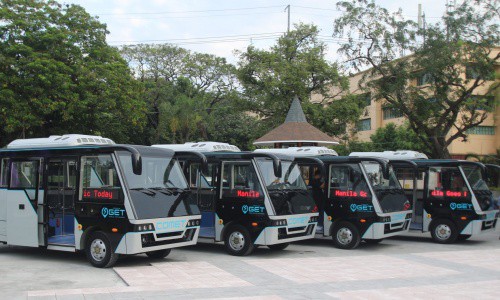 "Our goal is to turn electric vehicles from expensive products for the few to life-changing solutions for the many," said GET president Freddie Tinga. "Our COMET electric mini-bus uses Formula E engineering from Spain and combines that with Silicon Valley analytics on our mobile app. The result is a more efficient, cost-effective, zero-emission transport system and a better and healthier experience for passengers and pedestrians alike."
Positioned as an ideal mobility solution, the COMET electric mini-buses are fully electric and fast charging; GPS tracking and fleet management; equipped with Wi-Fi; and designed with app-based contactless ticketing.
The 30-seater air-conditioned vehicles are compact in design to easily navigate through narrow road networks of Southeast Asia, Africa and Latin America where GET Worldwide is planning to expand.
With its partnership with China-based EV Dynamics, GET Worldwide ends its long search for a reliable electric vehicle manufacturer.
"The Philippines alone could have a demand of at least 100,000 units of this type of vehicle. We have to replace over 300,000 old gasoline mini-buses (Jeepneys)."
According to John Ma, COO of Ev Dynamics, the COMET is the outcome of three years of hard development of their R&D team.
"The task was to create a vehicle with a very low cost and top technology. The COMET has a complete powertrain developed by our company and most important the VCU (Vehicle Control Unit) or the brain that operates the complete bus," Ma said.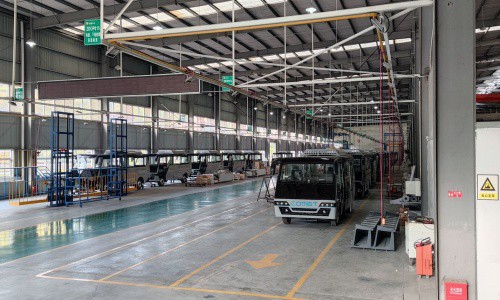 Miguel Valldecabres Polop, CEO of Ev Dynamics, said the company's production plant in Chongqing has been operating at full steam to meet the increasing volume of overseas orders.
"Though our production schedule and fulfilment of orders have been interrupted by the COVID-19 pandemic, our output has been picking up steadily thanks to the reliable supply chains in the PRC. We are confident that we can complete the sales orders from the Philippines and other orders for e-platforms and e-buses elsewhere overseas."
He added that their long-term supply agreement with GET Worldwide is another strategic step in EvDynamics' global expansion starting with Southeast Asia.
"This agreement solidifies our partnership with GET Worldwide in deploying the ideal transport solution to dense urban centres globally. It is a win-win solution for all. We benefit from the revenues generated from these new markets, as we do our part to make these cities more sustainable and more liveable for their citizens."