In the article, Assessing the dollar and reputational impact of data centre downtime, Sebastian Krueger, vice president for APAC at Paessler, says a monitoring solution is not just limited to supporting a predictive maintenance programme.
"When it comes to data centres, monitoring solutions support the monitoring of all IT components, which includes external facilities and security, as well as customisable alerts and reporting," he commented.
In this article, Krueger provides insights into how networks of sensors are deployed in the data centre and used to monitor and predict the status of a data centre facility, including cooling systems, lighting, and security.
He explained that predictive maintenance anticipates future problems with IT infrastructure through forecasts and predictions made by analysing real-time data obtained from sensors and IoT, allowing organisations time to identify and work on anticipated risks.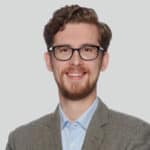 "Predictive maintenance employs technologies such as machine learning to model and analyse real-time data and optimise the execution process, drastically reducing infrastructure downtime."

Sebastian Krueger
He explained that by providing a centralised overview of the entire data centre infrastructure, a holistic monitoring solution supports a predictive maintenance programme in monitoring the sensors and IoT devices that provide real-time data.
What are the elements of a monitoring solution that support the monitoring of the entire scope of IT environments?
Sebastian Krueger: Sensors are the building blocks of a monitoring solution - monitoring solutions usually rely on sensors and other IoT devices to gather real-time data from an application or device. These range from generic sensors for monitoring hardware devices to platform-specific, preconfigured, or customised sensors to CCTV cameras and smoke alarms that monitor the physical environment.
Sensors in a monitoring solution integrate with important technologies such as SNMP (Simple Network Management Protocol), WMI (Windows Management Instrumentation), and HTTP (Hypertext Transfer Protocol) to gather system and performance data and to monitor the diverse variables present across the entire data centre infrastructure, which includes servers, networks, websites, and applications, present across a range of operating systems.
Apart from monitoring, another important element of a monitoring solution is being able to access and communicate the real-time information gathered in a simplified, convenient, and efficient manner.
Interactive dashboards and maps, that are based in real-time, allow for an easy-to-read and centralised overview of the system - this is especially convenient for larger and more geographically distributed IT environments such as data centres.
Customisable alerts and notifications - for whenever there has been a status change - are another element that enhances the scope of monitoring solutions.
Why do organisations need to monitor all the sensors and systems 24/7 with regard to availability and function and, at the same time, collect surveillance data?
Sebastian Krueger: Special attention needs to be given to the data centre security which not just covers the IT network and infrastructure risks but the entire premises.
When it comes to physical risks, it is important to monitor that there are no instances of overheating, cable fires which can cause massive damage while leakages in the air conditioning systems release water that can result in short circuits or damage the IT equipment.
What is needed is extensive sensor technology which can detect humidity, room temperature, hot spots, smoke, and other environmental influences. Monitoring issues such as smoke, fire, water intrusion, faulty cooling, faulty batteries, physical intrusion, building access security, as well as CCTV manipulation is important.
Given this backdrop, it is essential to keep a constant eye to detect any potential security threat, since data centres are doubly at risk, whether on the IT level, through distributed denial-of-service (DDoS) attacks, viruses, Trojans and similar threats or on the physical level, that can cause unwarranted disruptions.
Thus, organisations need to use the right monitoring tools which can leverage extensive sensor technologies and systems 24/7, regarding availability and function, and concurrently collect the surveillance data and integrate it into a central system to be pro-actively prepared for any anomalies.
How important is environmental monitoring of the data centre?
Sebastian Krueger: Given that data centres are required to always operate, disruptions such as power failure or overheating can cause massive damage, which includes increased costs, potential downtimes, increased wear and tear, and other disruptions.
Hence, apart from security and operational hardware devices, the monitoring of environmental parameters is an extremely important component of maintaining a functional data centre. A monitoring solution can support the monitoring of environmental parameters such as power and cooling.
While data centres are usually equipped with backup power systems such as UPS and SPS in case of a power outage, a monitoring solution helps monitor the status and performance of all power systems, including the backup.
Sensors help monitor any power-related occurrences - be it outage, heavy loads, or replacement. Similarly, to avoid system overheating, it is extremely important to maintain optimum room temperature.
A monitoring solution can integrate and combine multiple systems that give a singular overview of the detection of an irregularity and its cause, allowing for a much quicker and more efficient resolution.