As the information technology industry embraces cloud-based computing, remote workers, and Internet of Things (IoT) technologies, both networking and security infrastructures are evolving.
For example, perimeter-based security systems are insufficient to reduce security exposure as computing moves to support Software as a Service (SaaS), cloud computing, and colocation-based computing.
In addition, new technology must work to identify and lock down access to corporate resources as workers become increasingly mobile and data becomes increasingly multi-cloud.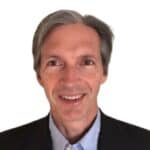 "We anticipate that the security and networking industries will continue to consolidate in the coming years as DevOps, NetOps, and SecOps silos continue to converge, and product offerings come together," said Chris DePuy, Technology Analyst at 650 Group.
"There is a tremendous opportunity for vendor growth as vendors push to simplify an increasingly complex compute and networking environment."

Chris DuPoy
The 650 Group report, Secure Access Service Edge (SASE) Quarterly and Forecast Report, estimates the market size for Deployed SASE grew over 40% Y/Y in 2022. The report identified Versa, Cisco and Fortinet as the top three vendors in Deployed SASE in the same period.